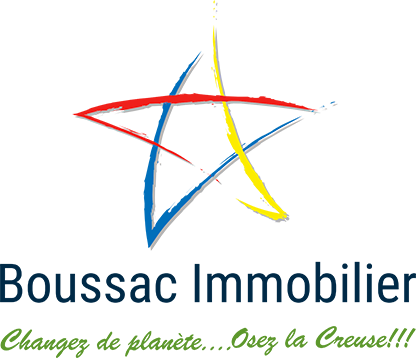 BOUSSAC IMMOBILIER
Your estate agency BOUSSAC IMMOBILIER is available to meet all of your expectations. Do not hesitate to contact us if you require advice in finding the barn, the farmhouse, the house, land, pond, building…. of your dreams!!
All of our properties are excellent value for money and we shall guide you through everything, from finding your ideal property up until the official notary signing.
A Fantastic Place to Live
Our region has a temperate climate and Boussac (postcode: 23600) is statistically very well located, being literally in the centre of France: 4 hours away from Paris, Lyon and La Rochelle.
You shall be surprised by our breathtaking landscapes and the many activities that can be done here. To have a better idea of what is waiting for you, we suggest that you consult the following link:
http://www.youtube.com/watch?v=eJOJMgutmgU
View our properties for sale
Contact us
Latest Properties
Location: Limousin, Creuse (23), Boussac

Mandate N°Id-Xa111725 : Programme approximately 290 m2 including 16 room(s) - 12 bed-rooms - Garden : 313 m2. - Equipement annex : Garden, - chauffage : aucun - Expect some …

12 290 m² 313 m²

€19,000

Location: Auvergne, Allier (03), Huriel

Mandate N°Id-Xa112029 : House approximately 75 m2 including 5 room(s) - 3 bed-rooms - Site : 1500 m2. - Equipement annex : Garden, Cour *, Balcony, Garage, parking, …

3 75 m² 1,500 m²

€80,500

Location: Centre-Val de Loire, Cher (18), Saint-Saturnin

A limit of Cher and the hollow, a farmhouse with outbuildings on over 9000 m2 of land adjoining fenced. Property that consists of an old farmhouse without joint, not …

3 85 m² 9,325 m²

€45,500
View Latest Properties