Small House to Renovate Set in a Large Woodland Plot
Advert Reference: IFPC27839
https://www.french-property.com/sale-property/1-IFPC27839?featured
Return to search
Return to search
€17,500
Buyer to pay Notary fees
Region: Centre-Val de Loire
Department: Loir-et-Cher (41)
Commune: Gièvres
For Sale By Owner (FSBO)
For Sale Privately

€17,500 is approximately:
British Pounds:
£15,342
US Dollars:
$21,556
Canadian Dollars:
C$28,225
Australian Dollars:
A$27,975
Please note that these conversions are approximate and for guidance only.
They do not constitute sale prices.
View on map
Key Info
Type: Residential (House)
Bedrooms: 1
Habitable Size: 65 m²
Land Size: 3,800 m²
Highlights
Eco house potential.
Almoast one acre
Property Description
A timber framed single story dwelling situated in just under one acre of mature woodland. Surrounding land is un developed so you really have the feeling that you are living in the woods surrounded by nature.

There are no mains services to the property, I always saw this as a plus point. It means you can adopt a natural and low impact lifestyle when there and also keeps outgoings down to almost nothing besides food. There is plenty of wood on the site to heat the house in the cold months as well as a deep well that provides water suitable to drink.

The property currently needs a new roof and some general maintenance. Due to the construction of the building this should be a fairly easy task for a practical person.

The town of Givers is about 10 mins by car and provides most things including a train station. Though a hypermarket is a little further away, 15 mins drive.

I have owned the house for about 6 years but do not get the time to go there at the moment so have decided to sell.

half day drive from most ferry ports, aprox.

Also a car port and large shed on the property but both require repairs. Though gives an ideal existing footprint to maintain a structure there without new consent issues.

Many of the trees are large, including allot of oak. Would be ideal to fell some of the trees and use on site to develop the existing buildings.

The plot is in a site of special protection so significant changes to the existing house can not be made. Maintenance is fine but it can not be replaced with a larger building for example. The house is currently only costing about 100 euros a year to own.

The advertised price is the lowest I would accept for the house. This is one of the cheapest properties with that land area available at the moment so a great opportunity, please no offers. Happy to explain more about the place over the phone.

The general structure of the house is still good, though please don't ask silly questions like can I move straight in, can I get mains electric and no there is not a flushing toilet. If you want a conventional modern home then this is not the right property for you! If you want to live off grid and do things for yourself like chop firewood to heat your house you will do very well there : ) Also Ideal as a camping spot etc.

Thanks, Oliver.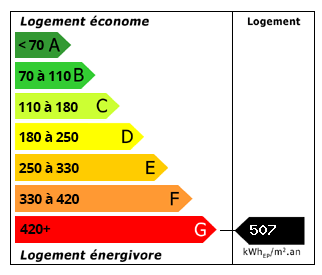 Energy Consumption (DPE)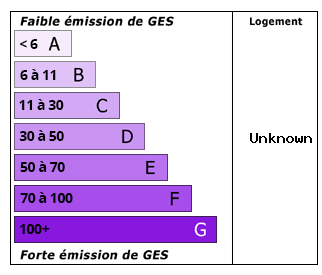 CO2 Emissions (GES)
Return to search
€17,500
Buyer to pay Notary fees
€17,500 is approximately:
British Pounds:
£15,342
US Dollars:
$21,556
Canadian Dollars:
C$28,225
Australian Dollars:
A$27,975
Please note that these conversions are approximate and for guidance only.
They do not constitute sale prices.
Property added to Saved Properties
Location Information
Loir-et-Cher (41), Centre-Val de Loire
Region: Centre-Val de Loire
Department: Loir-et-Cher (41)
Commune: Gièvres
Location: Gievres
View Large Map
For Sale By Owner (FSBO)
For Sale Privately

Partner Services
Property added to Saved Properties
Visit https://www.french-property.com/sale-property/1-IFPC27839?featured to make an enquiry