This property is sold
This property has been removed by the owner
ESCAPE TO THE COUNTRYSIDE AND ATLANTIC COAST. MANOR
Main facade and garden
Maison d'Amis Salon
Maison d'Amis Salon
Maison d'Amis Dining room
Maison d'Amis Dining room
Maison d'Amis Main Bedroom
Maison d'Amis Bedroom 1
Maison d'Amis Bedroom 2
Maison d'Amis Bedroom 2
Maison d'Amis Bathroom 2
View Carousel
Return to search
Region: Poitou-Charentes
Department: Charente-Maritime (17)
Commune: Saint-Porchaire (17250)
Advert Reference: IFPC28431
Sold By Owner (FSBO)
Sold Privately
Currency Conversion provided by Lumon
an FCA authorised Electronic Money Institution and regulated by the Central Bank of Ireland
€665,000 is approximately:
British Pounds:
£591,850
US Dollars:
$704,900
Canadian Dollars:
C$970,900
Australian Dollars:
A$1,057,350
Please note that these conversions are approximate and for guidance only and do not constitute sale prices.
To find out more about currency exchange, please visit our Currency Exchange Guide.
Key Info
Type: Residential (Country Estate, Country House, Maison de Maître, Manoir / Manor House, House), Business (Gîte), Detached
Bedrooms: 8
Bath/ Shower Rooms: 6
Habitable Size: 375 m²
Land Size: 8,816 m²
Highlights
Family home or second home. Micro Climate of La Rochelle.
Capable of Chambre D'Hotes plus a 2 bed Guest House.
Fully Renovated,and with full central heating
Airports-La Rochelle and Bordeaux nearby
Beautiful Atlantic beaches nearby and La Rochelle micro climate.
Features
Balcony
Bed & Breakfast Potential
Broadband Internet
Cellar / Wine Cellar
Central Heating
Character / Period Features
Countryside View
Courtyard
Covered Terrace
Double Glazing
Driveway
En-Suite Bathroom / Shower room
Fireplace / Stove
Furnished / Part Furnished
Garage
Garden
Gîtes / Annexes
Land
Off-Street Parking
Outbuildings
Pigeonnier
Renovated / Restored
Renovation / Development Potential
Rental / Gîte Potential
Stables / Equestrian Facilities
Stone
Swimming Pool
Terrace / Patio
Woodburner Stove
Woodland / Wooded
Workshop
Property Description
ESCAPE TO THE COUNTRYSIDE AND THE ATLANTIC COAST AND LIVE IN THIS BEAUTIFUL MANOIR.

EXCEPTIONAL PROPERTY. FOR SALE BY THE OWNER DIRECT,AND DUE TO DOWNSIZING. Family home,Bed and Breakfast, or 2nd home.Or large home to include grandparents, children etc. This Property has it's own water well and perfect for solar panels.

Furniture, curtains carpets etc., can be included by negotiation.


Due to the surrounding Micro Climate of La Rochelle,(see above and below), the roofs of the outbuildings would be ideal for solar panels,due to their south facing nature, without detracting from the overall look of the Property. Many grants available in France for Solar Panels. So, a smaller carbon footprint, and a step towards self sufficiency.

SITUATED CLOSE TO THE BEAUTIFUL ATLANTIC COAST OF THE CHARENTE MARITIME (DEPT 17), THE ONLY DEPARTMENT OF POITOU CHARENTE WITH A COASTAL BORDER.

POSSIBLY THE ONLY PROPERTY OF IT'S TYPE FOR SALE ON THIS WEB SITE IN THE CHARENTE MARITIME, WITH BEACHES ONLY 20/25 MINUTES AWAY.

( AND WITHIN THE LA ROCHELLE MICRO CLIMATE PROVIDING LONG SUNNY DAYS-----SEE UNDER).

BEAUTIFUL FRENCH MANOIR or THE FRENCH MANOR HOUSE OF THE LOCAL VILLAGE.

THIS SOUTH FACING PROPERTY COMPRISES THE MAIN MANOR HOUSE, AND A SECOND HOUSE (GUEST HOUSE) WHICH OVERLOOKS THE POOL, ALL WITHIN THE SAME DOMAIN.
Land comprises approximately 3879 m2. Garden Tractor and a lawnmower for the grass are included.

THE SALE INCLUDES BOTH PROPERTIES.

Satellite View https://www.google.com/search?q=8+rue+du+manoir%2C+les+jaudons%2C+17250+%2C+saint+porchaire+satellite+map&oq=8%2C+Rue+du+Manoir&aqs=chrome.1.69i57j35i39j0l4.8130j0j7&sourceid=chrome&ie=UTF-8


FOR SALE IN THE CHARENTE MARITIME. NEAR TO THE ATLANTIC COAST. SAINTES, ROCHEFORT, LA ROCHELLE AND BORDEAUX ARE WITHIN EASY REACH.

THE BEACHES OF ROYAN, THE ILE D'OLERON (CENTRE OF OYSTER AND MUSSEL PRODUCTION),AND THE ILE D'AIX (NAPOLEON), ARE CLOSE BY.

Situated within the famous LA ROCHELLE MICRO CLIMATE surrounding La Rochelle, famous for providing about 2600 hours of sunshine per year(about the same as Nice on the Med.)-- (but without the crowds and the prices !).And Winters are very pleasant and generally sunny.

Having lived here for many years, bright sunny days are the norm all year round.

An imposing Property, yet comfortable. Visitors always enjoy the ambience.

Suitable for a family with children and maybe grandparents, a second home or Bed and Breakfast/Gites. There is a 2 bedroom Guest House in the grounds overlooking the Pool. The complete Property is currently able, (in 6 bedrooms), to sleep 12 people per night, plus the Owner's 2 double bedrooms and bathroom. Capable of expansion using the current outbuildings.


A very versatile Property,capable of being configured in many different ways.

It also offers the idyllic and bucolic lifestyle that this part of France offers.

For that odd person interested in wine, the nearest Wine producing Vineyards are about 8 kilometres away. Pineau,(similar to Port), the local fortified wine is produced all around in our area.

An easily maintained Property, along with an easily maintained garden.

Due to 3 years of renovations,(including insulation), oil, electricity and water are kept to a minimum. Maintenance costs are also therefore low

As this is situated in the micro climate

The foundations of the Property are built on solid rock, as can be seen in the Wine Cellar.

This Property can be purchased, (if required), as furnished, (Turnkey), complete with all furnishings, furniture, curtains,carpets,rugs, fixtures and fittings, (apart from the Owner's personal items). With this option the Family could move in immediately.

As an alternative,and as the Property is already fully equipped, Bed and Breakfast could be easily and quickly commenced, as the house already fully functions with everything in place.

En route from the Western Ferry Ports to the South of France.Ideal stopover for those heading to the South of France or to Spain.

This Property has position, position, position.

Due to it's proximity to the Coast, and all the amenities, which include the A10 motorway (15 minutes at Saintes),the train at Saintes and La Rochelle (TGV), the airport at La Rochelle, and the airport at Bordeaux.

France, is a big country, much of it very rural, with large rural areas cut off from amenities.Often a reason some Properties appear inexpensive.

The position of this Property has good access to ALL amenities, and is thus, not cut off.

12m x 5m swimming pool with diving board.

This stunning South facing French Manoir/ French Manor House, (the address is the Rue du Manoir), with it's traditional slate roof, has six double bedrooms( in the main house), and five bathrooms, and a separate two double bedroom guest house and bathroom (facing the pool) for family and friends.

Also an ideal Family residence, with a Guest House in the grounds to accommodate additional friends and family. As a second home, the Guest House could be used by a guardian or caretaker, if necessary.


The 2nd house currently has British Tenants,who would be happy to move or stay.
Considerably more income on a short/holiday lets basis. Estimated income for the whole Property as Bed and Breakfast, based on only 50% occupancy would be considerable.

With full oil fired central heating. Plus open fireplaces and log burners (as can be seen in the photographs).Warm and cosy in Winter. Cool in Summer. The walls are of stone, 2 feet thick.



The lower front garden could be used for tennis and ball games.

Part double glazing.Traditional French Shutters.

Solid oak main double front doors with wrought iron grills.

All of the Property has been authentically and professionally renovated.

It is surrounded by open countryside, woods and a myriad of pathways for country walks. Ideal for dogs and horses.


The Village in which it stands has all of it's traditional Properties well renovated and the neighbours are professionals or retired.

The Property is very well situated for connections to UK and Europe, by train, road and airports.

Please see the Addendum below regarding connections.

In addition, it is 2 kilometres to the small market town of Saint Porchaire, which has a traditional weekly market, shops, supermarket (Intermarche), Post Office, a Vet, several Doctors, a pharmacy, Dentist,bread shops, and many other useful services.

Fresh Oysters and Mussels from the weekend stalls in the Market place.


For Sailors, a choice of Marinas at La Rochelle (Les Mimimes), Rochefort, Royan and on the Ile D'Oleron (several).

Golf Course at Saintes.

Summary of Property.

Bedrooms. 6 double bedrooms in the main House.

2 double bedrooms are in the Guest House.

Bathrooms 6 bathrooms.

Accommodation comprises 375m2 and 15 rooms excluding bathrooms.

Main Features of the Property :-

Hand made in solid oak in the main kitchen and also in the 2nd kitchen.In the "English Style".
Neff Hob and Neff Double oven.

Original main staircase.Plus a rear staircase.

Wood burning stove in the Family sitting Room.

Full Oil Central Heating.Radiators in every room.

2 open fireplaces, one in the Drawing room and one in the Dining Room (as per the photos).

12m x 5m swimming pool with diving board.

Garaging for 4 cars.The garage contains a workshop and workbench.

Additional parking undercover.

Barns and outbuildings.

Internet

Formal Gardens

Wine Cellar


Property Description :-

Access to the property is from a private road around the front of the property which leads to a central courtyard situated at the rear of the Property.

There is a stone roundabout( see photos),with shrubs and flowers to the rear, giving access to the barns, garaging and workshops.

As the Property is situated at the end of the Rue du Manoir-- no passing traffic.


MANOR HOUSE/MANOIR.

Ground Floor with Wine Cellar under.

Access from the Garden Front is by solid oak double doors leading to a large hallway.

The ground floor comprises:-

4 Reception rooms :-

27m² Drawing Room with working stone fireplace, beamed ceiling and original wood flooring.

25m² formal dining room with large stone working fireplace, beamed ceilings and original wood flooring.

22m² family sitting room with cast iron wood burner, beamed ceiling and wood flooring.

20m² heated veranda with double mahogany doors leading to the rear terrace.

The main kitchen comes with a fully equipped kitchen (made to measure in solid oak, as is the 2nd kitchen), with Neff ceramic hob and Neff eye level double oven, and a 10m² fully equipped second kitchen or Arriere Cuisine.

Off the 2nd Kitchen is a bathroom with WC, wash basin and shower.

The Wine Cellar maintains a cool temperature all year round.



FIRST FLOOR :-

Original wooden spiral staircase leading to the first floor large landing with original wooden flooring and rugs.

Leading left and right are two main bedrooms each of 25m2, each with beamed ceilings and ceiling fans.

Each with ensuite bathrooms, with French cast iron baths, showers, washbasins, WCs and bidets.

To the rear of the house on the first floor is a 14m² dressing room with built-in wardrobes to 3 sides, a bedroom (19m² floor surface) a bedroom (14m² floor surface) with staircase leading back down to the 2nd kitchen.


SECOND FLOOR :-

Original wooden spiral staircase leading to the second floor large landing with wooden flooring and rugs, to 2 bedrooms of 17m² each, both with en-suite bath rooms comprising showers, sinks and WCs.

Beautiful open pyramid of pegged wooden beams (see photos),supporting the traditional slate roof of the Manoir

EXTERIOR :-

The Property is fully surrounded by terracing and outside seating areas to the rear of the main House. So, early morning sun on the East side, and afternoon and evening sun on the Conservatory Terrace.

Across the courtyard is the Guest House featuring the interior with traditional stone faced walls, wood burning stove, full central heating, 2 double bedrooms and a bathroom with shower, washbasin and WC.

In the Courtyard itself there is a 72m² original stable capable of garaging 4 cars(also serves as a large workshop),, a 53m² open barn, a 31m² barn/garage and under the main house a 25m2 cellar, built into the solid rock and keeping to a constant temperature which is perfect for storing wine.

Other small outbuildings include an ancient WC, 2 ancient pigeonniers and 2 old piggeries, now the pool pump house and garden store.


The garden front has a ha-ha stone wall, Steps now leading to the lower front garden and landscaped garden. To the east side of the property are the woods and a field which could be suitable for horses and ponies. From the courtyard,a large south facing terrace with open views over the surrounding countryside.


There is a 12m x 5m swimming pool with diving board, completely terraced around, a sunken terrace, and a small, private garden with barbecue, behind the guest house. The veranda which faces the Pool, is a wonderful sun trap with sun from 1000 in the morning until sunset.


Property Location :-

2 kms to the market town of Saint Porchaire.

Saintes, with it's Roman Amphitheatre and access to the A10 motorway (Paris/Bordeaux) is about 15 kilometres (15 minutes) away to the South.

Rochefort, with regular market and marina, 21 kilometres to the North.

La Rochelle and it's airport is 40 minutes by car, and with a 5000 berth marina (Les Minimes). There is the TGV to Paris (and the Eurostar) from La Rochelle, or connections from Saintes.



Please see under regarding other airports in the region.

In addition, along the Charente River is Fouras with it's beaches. From Fouras is the ferry to Ile D'Aix with it's story of Napoleon.

And north of the Charente River is Ile de Re, and it's holiday properties for Politicians and film stars.Prices are double in La Rochelle and Ile de Re.

South of the Charente is the Ile D'Oleron, with beautiful beaches and tranquility.The centre of Oyster and mussel production.

Royan, and it's lively centre are 30 minutes by car at the mouth of the Gironde River, which leads to Bordeaux.
The nearest Channel ports are Roscoff, St-Malo, Cherburg and Le Havre

The entire property could be purchased furnished, by negotiation, with the exception of the owner's personal item

Price 665,000 Euros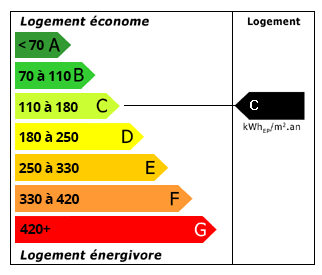 Energy Consumption (DPE)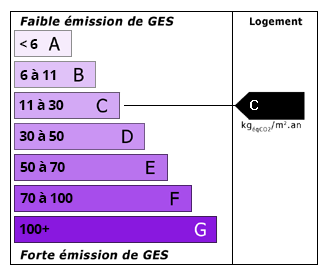 CO2 Emissions (GES)
The information displayed about this property comprises a property advertisement which has been supplied by a Private Owner and does not constitute property particulars. View our
full disclaimer
.
Return to search
Currency Conversion provided by Lumon
an FCA authorised Electronic Money Institution and regulated by the Central Bank of Ireland
€665,000 is approximately:
British Pounds:
£591,850
US Dollars:
$704,900
Canadian Dollars:
C$970,900
Australian Dollars:
A$1,057,350
Please note that these conversions are approximate and for guidance only and do not constitute sale prices.
To find out more about currency exchange, please visit our Currency Exchange Guide.
Location Information
Charente-Maritime (17), Poitou-Charentes
Region: Poitou-Charentes
Department: Charente-Maritime (17)
Commune: Saint-Porchaire (17250)
Location: Beaches close by and La Rochelle micro climate
View Large Map
Sold By Owner (FSBO)
Sold Privately
Partner Services
Property added to Saved Properties
Visit https://www.french-property.com/sale-property/1-IFPC28431 to make an enquiry