Exclusive Healthcare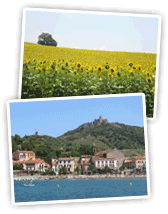 Exclusive Healthcare SA is a French registered company. It specialises in Health Insurance for English speaking residents of France as well as those visiting from the UK on short term visits. It was created more than 10 years ago and is totally managed and staffed by British Nationals.
About Us
Exclusive Healthcare was launched exclusively for English speaking people from other countries coming to live in France. The founders themselves have lived and worked in the healthcare insurance sector for many years in France.
We believe we are unique, because we can draw upon our own experiences and empathize on difficulties expats may be confronted with. We offer clients more than just an insurance policy and we are renowned for our support. Many people arrive in France under the mistaken impression that the French NHS and the UK NHS are similar and their health cover will easily be transferred.
Our Services
We put emphasis on understanding how clients feel, and giving them a sympathetic approach. Hence our Helping Hand logo.
We have a dedicated helpline to give advice/solutions when necessary, whether owing to the loss of social security rights, or not fully understanding how the French healthcare system operates.
All our policy documentation is in English, enabling clients to select the policy which best suits their needs in a language they can understand.