This property has been removed by the vendor.
A peaceful abbey with two gites and a pool
Benedictine Abbey
Benedictine Abbey- Halle vue
Architecte contemporary apartment in the Abbey
Abbaye and Metairie
The "Métairie" 2 gites in the Cistercien farm of the Domain
The Metairie : Cistercian farm - 2 000 m2
Aerial vue
Panoramique et vue sur les Pyrennees
Metairie : one of the kitchen
Old trees
Metairie Bedroom in the Cistercian farm
Metairie : Bedroom in the Cistercian farm
Metairie : A bedroom
Vue of the Metairie (Cistercian Farm)
The Halle - 160m2
Halle's frame
Halle frame and Abbey's vue
Halle : Concert in the Medieval's Halle
Metairie : Cistercien farm with the 2 gites
A centenary cedar
Abbaye and Halle
Abbaye and Metairie's vue
Benedictine Abbey
Abbey bureau
Abbey vue du 2éme étage
Situation géographique
Abbey kitchen
Abbey 1er floor
Abbey 2nd floor vue
Abbey rdc et poele de masse
Abbey rdc and kitchen
Garden and Metairie
Abbaye
Metairie : grenier
Metairie gite 1
Metairie gite 2
Hallel : wedding
Metairie
Metairie : 1er floor
Metairie 1 er floor
Metairie : rdc salon 80 m2
Metairie : rdc salon
View Carousel
Return to search
Return to search
Region: Midi-Pyrénées
Department: Haute-Garonne (31)
Commune: Cintegabelle (31550)
Advert Reference: IFPC29292
For Sale By Owner (FSBO)
For Sale Privately

€2,500,000 is approximately:
British Pounds:
£2,252,500
US Dollars:
$2,774,250
Canadian Dollars:
C$3,830,425
Australian Dollars:
A$4,177,325
Please note that these conversions are approximate and for guidance only.
They do not constitute sale prices.
To find out more about currency exchange, please visit our Currency Exchange Guide.
Key Info
Type: Residential (Château, Country House), Business (Gîte, Gite Complex)
Bedrooms: 16
Bath/ Shower Rooms: 8
Habitable Size: 1200 m²
Land Size: 1.5 ha
Highlights
Incredible Benedictine Abbey in South Toulouse
1 hour away from the Mediterranean sea, Ski slopes and Spain
An architect apartment and two gites with 15 bedrooms
Peace and serenity with views of the Pyrénées
A rainwater pool, filtered by a system of recycled glasses,
Features
Central Heating
Character / Period Features
Detached
En Suite
Garage
Garden
Multiple Residences
Outbuildings
Parking
Revenue Generating
Swimming Pool
Terrace
Property Description
- Overview

In Haute Garonne, near TOULOUSE, between sea and mountains
An Abbey in a green setting
Listed among the 20 most beautiful sites of well-being in France

The Domaine du Beyssac with its Benedictine Abbey is an exceptional place which touches as much by its Gallo-Roman history as by the beauty and the authenticity of its buildings.

Habitable size of 1,200 m2
Buildings from the 10th and 17th centuries restored in eco-renovation
A park planted with centuries-old trees and endemic species

The estate is currently operated as a wellness center and selected events such as wedding celebrations and meditation sessions.


- Access

In Haute Garonne, 35 minutes from Toulouse-Blagnac airport, 1hour away from Carcassonne airport - 2h30mins away from Montpellier airport - less than 3 hours away from Bordeaux airport
30 minutes from Toulouse south - one hour from the Mediterranean Sea - One hour from the ski slopes of the Pyrenees and from Spain

Easy access
Located in Haute-Garonne, in the town of Cintegabelle, south of Toulouse, the estate enjoys absolute calm and has all the amenities - access:
- 35 minutes from Toulouse-Blagnac airport
- 1hour away from Carcassonne airport
- 2h30mins away from Montpellier airport
- less than 3 hours away from Bordeaux airport
- 30 minutes from Toulouse south
- 1 hour from the Mediterranean Sea, the ski slopes of the Pyrenees and Spain
- Direct bus to Toulouse at 800 meters
- Direct train to Toulouse 6 km away
- Motorway Montpellier or Spain: Barcelona- Andorra 6 km away - National Road Toulouse-Foix 6 km away
- Toulouse 37 km - Foix 40 km


- Interior

The Domain consists of 3 main buildings: the Benedictine Abbey, the Metairie, the Halle.
The Benedictine Abbey: An exceptional building of the 10th century
Facing east, this spectacular religious building is built in Roman slabs and round stones.
The Abbey is composed of an open-air part of about 400m2 and an architect's apartment of about 200 which is under development. The Abbey offers peace and serenity unequalled.

The architect's apartment of the Abbey is lit by huge steel and glass bay windows. The contemporary staircase is also made of steel. The equipped kitchen is in black granite. It offers a space of 70 m2. The lounge of 50 m2 located on the 1st floor offers an exceptional view of the interior of the Abbey and the entire chain of the Pyrenees. The apartment is heated with a traditional 7 tons mass stove. Two bedrooms are under development.

La Métairie: A charming building of the 17th century with a surface area of approximately 1000 m2 and additional development possibilities of 1 200m2. Currently, La Métairie has two cottages, three kitchens, a meditation room of 90m2 and a total of 14 bedrooms from 16 to 48m2. Built in Roman slabs and round stones, we find in its walls Roman materials in reuse. (Tegoulés, bricks ...). The renovations are entirely made of ecological materials (natural coatings, lime, soil, pebbles, bricks).

- The métairie currently offers accommodation for 35 people with a total of:
- 14 equipped bedrooms (between 16 to 48 m2),
- 6 bathrooms / shower, 10 toilets
- A kitchen / living room of 53 m2 on the ground floor with utility room of 25 m2
- Two kitchens of 20 and 40 m2 on the 1st floor,
- A meditation room of 90 m2 on the ground floor
- A garage of 90 m2 and storage space of 200 m2
- The second floor of 600 m2, with a height of about 3 meters with a beautiful frame and large openings, offers many opportunities for development.

The reception hall: A work of art visited by the carpenters of France. Built in 2009 by companions carpenters, it is drawn on a model market halls of the 11th century.

The hall offers a surface of 160 m2 with a traditional framework in 4 parts in solid wood. Its sides are in picture windows giving an impregnable view on the Abbey. Currently reception, meditation and concert room, it can be arranged according to your aspirations. A catering room of 50 m2 is attached and a professional kitchen.

Made in solid natural Douglas fir, its construction has been approved by the "bâtiments de France".

Real haven of peace, in the middle of Haute Garonne, the Domain benefits from an exceptional geographical situation.


- Exterior

Between the spectacular arches of the Abbey is the 14m by 6m rainwater pool. It is filtered by a recycled glass system. It is protected by a solar roller shutter that heats the water. The pool is surrounded by exotic wood flooring "Ipé".
The Barn: The métairie is extended by a building to renovate a surface of 300 m2 on the ground on 3 levels.

- Additional details

Roofs: have been redone on all the métairie (more than 1000 m2 of roofing) as well as on the stables.

Heating: Since 2013, the métairie is equipped with an automated and programmable ecological central heating. It is divided into 3 separate independent zones. It is an Okofen boiler, certified ecocert with a silo of 9 tonnes of granule. This facility was partly financed and supported by the Conseil Général (General Council) because of the eco-responsible approach of the renovation of the Estate.

Diagnostic performance information:
Thanks to the installation of pellet central heating, Le Domaine du Beyssac is classified as "Economic Housing" with a low GES emission.


- Revenue generation

Actually, the Domain is located for residences of artists, activities around the well-being, weeding receptions and gites.

The wedding reception capacity is for 150 people,
The 2 gites capacity and accommodation from 30 people.

The places of receptions around Toulouse being rather rare, the Domain is currently booked three years in advance.

The Domaine has been classified by several magazines among the 20 most beautiful places or get married in France, in front of Villa Ephrussi Rotchild located in St Jean Cap Ferrat in "cote d'Azur".

You can contact us to have financial details.

(There is a possibility to by more land and another house with the Domaine).

- Location

ACTIVITIES and SURROUNDINGS

Cintegabelle, typical small town in the Toulouse region, has doctors, dentists, pharmacy, shops, markets, library ...

In addition to the tourist attraction of Toulouse and Foix, the area is 15 minutes from Lake Thésauque with its Waterzone and 20 minutes from the nautical base of the Ganguise with sailboats and windsurfing and Lake St Férréol; It is 1 hour from the Mediterranean Sea, 1 hour from ski resorts in the Pyrenees and 1h30 from Andorra and Spain.

Closer: the Domaine is located 5 minutes from the water sports center with jet-ski, paddle boats and swimming Saverdun, 5 minutes from Kayaking activities on the Ariege Saverdun and 15 minutes of kayaking activities of Vernet. It is 10 minutes from an equestrian center, 5 minutes from the ornithological observatory of Mazères. 5 minutes from the Auterive-branches and 10 minutes from the hook-branch of Vernet. Auterive, Saverdun and Mazères, Nailloux, the nearby towns, have attractions typical of the region such as indoor covered markets, medieval buildings, Romanesque churches and offer many sports activities such as: kayak, lake, acro-branches , tennis, golf ...


A RENOVATION IN A RESPONSIBLE ECO APPROACH
The materials used are natural and reused, such as lime, earth, brick-fairgrounds, Douglas Fir wood and natural pigments ... The pool is filtered with recycled glass and heated with solar blades. More than 100 decorative and fruit trees of endemic species have been planted. A hive favours the pollination of fruit trees ...
Water savers are placed on each tap and the central heating favours the wood industry with the installation of a pellet boiler with a silo of 9 tons, pioneer in the Midi-Pyrénées region. The heating of the métairie classifies this huge building in energy class A and B. The eco-renovation, with noble materials of bricks, pebbles, solid wood and steel, offers a prestigious setting without ever being ostentatious.

HISTORY OF BEYSSAC, A Strong Spiritual Impression
A distant origin...:
The name of Beyssac or Baïssac finds its origin with the Roman Gentilus Bassius who occupied vast villas in the places of the current Buildings. The construction of the Beyssac Abbey includes the use of Roman remains (tegulae and fragments of millstones). The Gallo-Roman excavations near the town of Auterive made it possible to date the remains in the 1st century BC. The Romans then occupied the places of Celtic and Druidic Cults in order to benefit from the favorable places of meditation.

The traces of the Neolithic period (-4000 BC) are common in the region. In the year 994, the Abbey of Beyssac is placed under the responsibility of the Abbey of Cuxa in the Pyrenees under the authority of Pope Serge IV.

The Domaine du Beyssac is then a Benedictine monastery made up of several buildings, including a church. He later became Cistercian.

At the Trocadero Museum of Architecture in Paris, you can find the establishment plans to establish a Benedictine Abbey similar to that of Beyssac, with its huge arches and built flanks. The religious activity of the Domaine will stop at the French Revolution and it will be bought in 1880 by Count Massol.

The current building, with its large and majestic arches, is the old and wonderfully preserved Abbey Church; the only one in the region. The legend tells that Hildegarde of Bingen would have visited the Beyssac ... The Beyssac is listed (in the year 1011), as having one of the 3 mills running along the Ariège. The Abbey of Beyssac is attached to the church Sainte-Marie de Tramesaygues, still under the authority of the Abbot of Cuxa. The ruins of St. Mary's Church still exist, about 2km from Beyssac.





You will fall in love with it,
Perhaps you will write your next book,
You will meditate and feel happiness around you,

I'm sure you will enjoy this place so much ...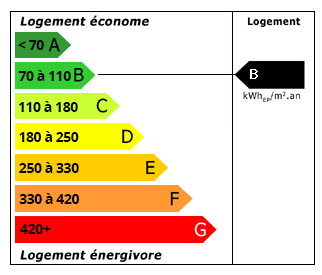 Energy Consumption (DPE)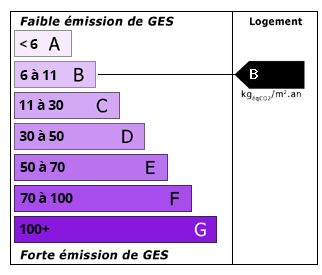 CO2 Emissions (GES)
The information displayed about this property comprises a property advertisement which has been supplied by a Private Vendor and does not constitute property particulars. View our
full disclaimer
.
Return to search
€2,500,000 is approximately:
British Pounds:
£2,252,500
US Dollars:
$2,774,250
Canadian Dollars:
C$3,830,425
Australian Dollars:
A$4,177,325
Please note that these conversions are approximate and for guidance only.
They do not constitute sale prices.
To find out more about currency exchange, please visit our Currency Exchange Guide.
Location Information
Haute-Garonne (31), Midi-Pyrénées
Region: Midi-Pyrénées
Department: Haute-Garonne (31)
Commune: Cintegabelle (31550)
Location: 40 mn from the airport
View Large Map
For Sale By Owner (FSBO)
For Sale Privately

Partner Services
Property added to Saved Properties
Visit https://www.french-property.com/sale-property/1-IFPC29292 to make an enquiry