Gorgeous Family Estate
House
Bird view
Area around
Skiing nearby
Golf nearby
House entrance
Bird view 2
Exterior1
Exterior2
Wooden pavilion
Exterior3
Exterior4
Middle pond
Exterior5
Exterior6
Exterior7
Exterior8
Exterior9
Exterior10
Bird view 3
Pool area
Statue
Main stairs
Stairs details
Fountain stairs
Fountain
Fountain at night
Swimming pool
Big pond mountain
Big pond
Big pond waterfall
Fish in the ponds
Entrance group
Lion
Private falls
Bridge over falls
Falls1
Falls2
Falls3
Terrace1
Terrace2
Sauna house at night
Mosaic floor
Entrance sitting area
Kitchen 1
Kitchen 2
Dining room
Office
Grand piano
Musical salon
Hall
Rest area2
Oak staircase 1
Oak staircase 2
Oak staircase 3
Double light
Fresco
Library
Library 1
Library 2
Library lamp
Bedroom
Bedroom 1
Bedroom 3
Bedroom4
Bathroom
Billiard room
Smoking salon
Basket
View Carousel
Return to search
€2,500,000
Save
Sold as is (furniture is included but not the decoration)
Region: Rhône-Alpes
Department: Ain (01)
Commune: Saint-Rambert-en-Bugey (01230)
Advert Reference: IFPC30009
For Sale By Owner (FSBO)
For Sale Privately
Currency Conversion provided by Lumon
an FCA authorised Electronic Money Institution and regulated by the Central Bank of Ireland
€2,500,000 is approximately:
British Pounds:
£2,250,000
US Dollars:
$2,425,000
Canadian Dollars:
C$3,300,000
Australian Dollars:
A$3,700,000
Please note that these conversions are approximate and for guidance only and do not constitute sale prices.
To find out more about currency exchange, please visit our Currency Exchange Guide.
Key Info
Type: Residential (Country Estate, Country House, Maison de Maître, Mansion / Belle Demeure, Manoir / Manor House, House), Investment Property, Maison Ancienne, Maison Bourgeoise, Equestrian Property, Detached
Bedrooms: 7
Habitable Size: 450 m²
Land Size: 2.1 ha
Highlights
Perfect location between Geneva and Lyon
25 min drive to Golf, Ski and many other attractions
Planted park with century trees. Sauna, pool, fountain, ponds, statues and waterfalls.
Remarkable old mansion fully renovated with gym, billiard, library, disco hall and karaoke
Separate caretaker house
Features
Character / Period Features
Countryside View
Double Glazing
Driveway
Fireplace / Stove
Garden
Gîtes / Annexes
Land
Mountain View
Off-Street Parking
Outbuildings
Pond
Renovated / Restored
Rental / Gîte Potential
Sauna
Ski
Stone
Swimming Pool
Terrace / Patio
Water Source / Spring
Property Description
Summary
This unique Estate was build 165 years ago by the French family who was on the front side of the European industrialisation and owned silk factories from Lyon to Moscow. The current owners proudly preserved the history of those times and elevated this property to another level with many upgrades. For this they used modern materials and fresh ideas. The house is located between the beautiful city of Lyon and Geneva, which gives access to both cities as well as the two global airports within 40 and 60 min drive respectively. Autoroute and TGV station is within 10 min drive and the local train stop in 3 min walk. It brings the unbeatble flexibility for those with the high needs in travel. The village has all essentials- post, schools, restaurants, barbers, bank. Groccery shop is 300 m away from the house while the closest shoping mall, cinema, bowling etc are in a12 min drive. Golf and ski slopes are 25 min drive away from the house. The area is famous for its pedestrian routes in the mountains where you can discover lakes, caves and waterfalls.
The estate has a 2.1 ha of land equally split between century trees (with very exotic planted trees like sequoia, cedar lebanese, english oak, magnolia, english laurel, persian walnut end many others) and maintaned park zone with ponds, fountain, heated pool, impressive stone stairs, balustrade and statues. Sophisticated engineering work allows all year round to provide the fountain and ponds with the undeground sourced water which allows to have fishes. As you walk through the estate you come across bridges, waterfall, stones and wood pavilions as well as a sauna house.
The main house is a typical example of the bourgeois architecture of the 19th century. As you enter through the principle doors you enter the level where main life rooms are located. Moving from the centrall hall with the stone mosaic floor, you have an access to the fully renovated kitchen (all made in style and design of 19th century but converted into an open space with massive island in the middle) which is connected with the dining room. Gypsum ornament ceiling, 3 meter high mirror, marble fire place and hardwood floor is something that you see not only in this 30 sq m dining room but as well thru all the rooms in the house. Besides the dinning room and kitchen on this floor you have a cabinet and a musical salon with grand piano. All the rooms are 4.3 m in hight. The absolute jewl of this house is an oak staircase that leads to the next floor with a double light ( 9 m in hight) and an unbelievble fresco above.
As you enter the next level from the staircase you appear in the library with custom made furniture and fully unique hand made lamp. Library leads you to 3 main bedrooms all designed with taste and ready to serve the needs of a family. Next level offers 2 additional guest bedrooms. This character house also has a lot to offer for the entertainment. In case you like to play pool and enjoy a cigar then you have a pool room with 8 feet table made from the natural stone, and a cigar room that is a perfect set up for the evening. For those who like to enjoy other things, this magic place is offering a disco hall, with stage for the musical band, professional sound and light equipment and disco and karaoke on top of that. This area is 80 sq.m and 5 m in hight which makes it a perfect place for parties. The last but not least, small gym area inside and pingpong and basketball outside. The caretaker house (80 sq.m) is a separate building and consists of 2 bedrooms and a living space with the kitchen (fully renovated and furnished).

This property is a dream location for an active family, either as a first or second residence. This Estate allows a very comfortable stay through all the seasons and have much to offer for the owners and potential guests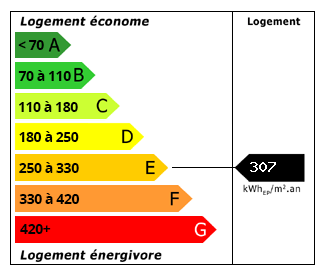 Energy Consumption (DPE)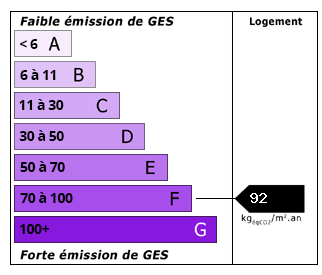 CO2 Emissions (GES)
The information displayed about this property comprises a property advertisement which has been supplied by a Private Owner and does not constitute property particulars. View our
full disclaimer
.
Return to search
€2,500,000
Sold as is (furniture is included but not the decoration)
Currency Conversion provided by Lumon
an FCA authorised Electronic Money Institution and regulated by the Central Bank of Ireland
€2,500,000 is approximately:
British Pounds:
£2,250,000
US Dollars:
$2,425,000
Canadian Dollars:
C$3,300,000
Australian Dollars:
A$3,700,000
Please note that these conversions are approximate and for guidance only and do not constitute sale prices.
To find out more about currency exchange, please visit our Currency Exchange Guide.
Location Information
Ain (01), Rhône-Alpes
Region: Rhône-Alpes
Department: Ain (01)
Commune: Saint-Rambert-en-Bugey (01230)
View Large Map
For Sale By Owner (FSBO)
For Sale Privately
Partner Services
Property added to Saved Properties
Visit https://www.french-property.com/sale-property/1-IFPC30009 to make an enquiry