The Good Life is in Aquitaine
The good life is in Aquitaine, according to a recent substantial poll of French opinion.
No less than 84% of those who live in the Aquitaine region of France thought it was the best place to live in France.
Indeed, those who lived in the South West of France (Aquitaine and Midi-Pyrénées) had a combined satisfaction rating of 78%, whilst those living in the South East (PACA, Rhône-Alpes, Languedoc-Roussillon) were close on their heels, with a satisfaction rating of 73%.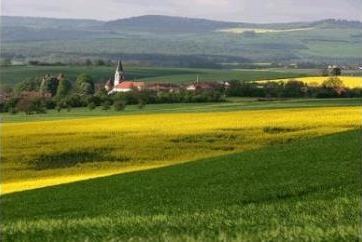 At the other end of the scale were those living in Haute Normandie, with a satisfaction rating of only 34%, followed by inhabitants of the Pays de Loire on 46%.
Overall, 53% of people interviewed were happy with the region in which they lived.
The poll of over 5000 French people living throughout France was carried out by pollsters TNS Sofres, to find out what the French considered to be their ideal home.
For most of them, their maison de rêve seemed to be a house in the country by the sea, either in the South West or the South East, with 6 out of 10 people expressing the South as their preferred dream location.
Least popular areas were the Centre, the East and North, all of whom only received 6% each of the vote. The Ile de France also received only a meagre 8% of the vote.
Perhaps the biggest surprise in the poll was that no fewer than 80% of those interviewed stated that they would prefer not to stay in their present home. In the main they sought a larger property, notably an additional bedroom, whilst others also expressed the need to be nearer commercial services and public transport.
Read Also: Best Places in France to Live
For the latest in-depth analysis, and access to a Helpline, subscribe to our news service at France Insider.
France Insider is a subscription-based offer which has replaced our previous free Newsletter.