History of the French Regions
---
France is divided in 26 administrative regions, 22 being located in Europe, the others being overseas territories.
The French regions all have their own history, often linked to the religious, political and geographic background of the
former provinces that once composed France
. This country was born from a cultural and geographic unity but also from a revolution and a succession of different regimes that have fashioned the country over centuries. Eventually, the Vichy political regime (during WWII) created the current regions. French-Property.com is pleased to provide you with useful information about France, completely free of charge.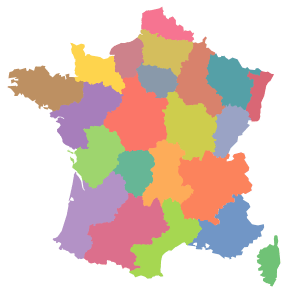 Clicking on the map above will lead you to each regional page dealing with the local history.