Bordeaux Chateau Demolished 'In Error'
A listed 18th Century chateau near Bordeaux has been demolished by its new owner 'in error'.
Chateau Bellevue was landmark building in the village of Yvrac, 12 kilometres east of Bordeaux.
Although in poor condition it was the stated intention of its new owner, Russian logistics magnate Dmitry Stroskin, to restore it.
However, when his Polish contractors moved onto the site several weeks ago they clearly misunderstood the instructions, for they proceeded to raze the entire 800m² building to the ground.
All that remains today is a small annex structure.
The incident is hardly likely to calm French nerves about the number of prestigious French properties being sold to foreign buyers.
Planning permission for renovation work on the chateau had been obtained in June 2011, which only authorised the demolition of a small outbuilding.
The owner stated to the local Sud-Ouest newspaper, "
I'm in shock. Even if the building was in very poor condition, I wanted to renovate it.
"
He has promised to completely rebuild the property to its former incarnation.
Work on the drawings for rebuilding has already commenced, under a Polish firm of architects, Architekci. The cost of the works is estimated at several milliion euros.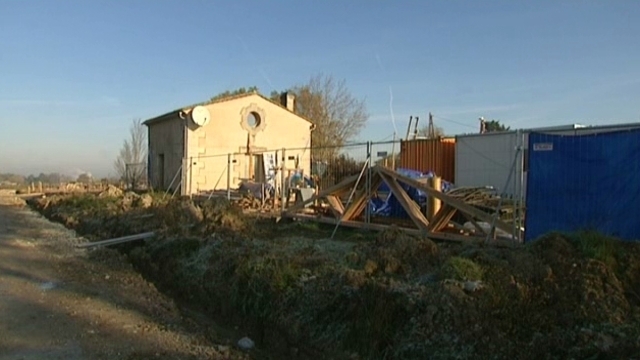 The owner has stated he is not intending to pursue legal action against the constractors, stating that "
what damage is done is done.
"
However, the local council and prefecture are not of a similar frame of mind. They have already started legal proceedings for the unauthorised demolition of the building, and it is likely the owner will face a substantial fine.
Planning permission has yet to be obtained for the reconstruction works.
For the latest in-depth analysis, subscribe to our news service at France Insider.
France Insider is a subscription-based offer which has replaced our previous free Newsletter.