Buying Prescription Glasses in France
Buying prescription glasses in France is not quite as straightforward as walking into Specsavers, although many are now simply turning to the internet.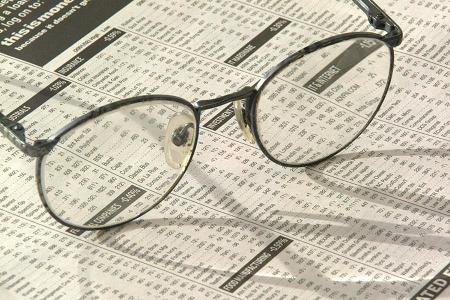 If you want to buy a pair of spectacles or contact lenses in France, then, strictly speaking, you can only do so directly through an optician, and only then once you have first been prescribed glasses by an ophthalmologist.
You will also need to buy them from the premises of an optician, as it is illegal in France to sell corrective lenses on the internet.
Some might say that it is probably wise to visit the optician, but not the EU Commission, who consider that the sale of corrective lenses should be made freely available on the Internet.
The EU have ordered the French government to open up their market, with the threat that if they do not do so, enforcement action will be taken in the European Court of Justice.
In response, the French government have agreed an interim position by allowing glasses be sold over the internet provided the company has at least one qualified optician on their payroll.
However, they have yet to change the law on the issue, and there are currently discussions taking place with industry representatives just to see how France can fully comply with the EU demands.
Whilst critics claim the existing law in France only serves to protect the business interests of opticians, the French government argues that the safeguards are in place to protect the patient.
The sentiment is to be applauded, but if the government were genuinely interested in the welfare of patients, many argue they might do more to improve the level of reimbursement from the French health service for prescription glasses and contact lenses. There is a yawning gap between what you have to pay the optician, and what you receive back from the health system.
For a pair of glasses that might cost you several hundred euros, expect to receive less than €25 in reimbursement. There is basically no reimbursement at all for the frames, whilst the tariff used to calculate the level of reimbursement for lenses has not been revised in years.
This has not stopped the opticians from continuing to charge often extravagant prices for glasses, and there is a great deal of anecdotal evidence of customers being persuaded to buy more expensive specially treated glasses that are rarely warranted in daily use.
Whilst the average price of a pair of spectacles is around €300, it is not unusual for patients to have to pay upwards of €600 and more for a pair.
As a pair of glasses lasts for around two to three years, it can become quite an expensive outlay to ensure you are properly spectacled each year.
With the continuing increase in prices, a small number of brave French entrepreneurs have set up web sites selling glasses. These sites include Confortvisuel, Directoptic, Easy-verres, Happyview, and Mavue-online.
It is clear a fair number of British expats in France continue to get an eye test and buy their spectacles from the UK, where the prices of spectacles are often cheaper, and the service a lot quicker. Spectacles are also available over the Internet from the UK.
Top Up Insurance
Others choose to take out a specialist 'top-up' health insurance policy that offers a higher level of reimbursement than standard polices. If you do so, then it often pays to go to one of the opticians on the recommended list of your insurer, as you will then generally be offered a preferential rate.
Nevertheless, some caution is also needed, as these policies are often a lucrative source of revenue for the opticians, who are able to use them to prescribe glasses and frames to customers that may well exceed their needs.
From reports out of the French health authority, it seems one common practice is for opticians to place a higher cost on the lenses (which have a higher level of reimbursement from the insurers) thereby enabling the customer to purchase a more expensive pair of frames (which have a lower level of reimbursement).
If you are in doubt about what you are being offered, then you need to visit two or three opticians to check out and compare costs. Spectacles of the same brand do differ in price between different outlets.
Indeed, if the level of correction is the same in both eyes, then the opticians normally offer cheaper unbranded spectacles in the store, although they do not go out of their way to advertise them. Whilst these spectacles may not be ones you would want to be seen wearing at a beachside restaurant in Cannes, they should be all you need for a book at bedtime!
You can read more in our guide to Opticians and Opthalmic Treatment in France.
For the latest in-depth analysis, subscribe to our news service at France Insider.
France Insider is a subscription-based offer which has replaced our previous free Newsletter.