Best Markets in France
The market in the town of Étaples-sur-Mer, Pas de Calais has taken the laurels as the best street market in France 2021.
In a relatively new media inspired competition, the organisers of Plus beau marché de France last month announced the results of this year's competition, which has been taking place since 2018, when it was established by the national television channel TF1.
It is run in collaboration with the regional press, who organise preliminary heats, before 25 markets are selected to compete in the national award, which is run over several months until the summer.
Television viewers are invited to vote for their favourite market from the shortlist, which this year attracted 3.5 million votes. The criteria used to make the selection is imprecise, but ambiance and the range of stalls are important factors. As size appears to be important, that excludes smaller village markets.
The winner this year is the market in Étaples-sur-Mer, which sits cheek by jowl with the smart resort of Le Touquet, south of Boulogne-sur-Mer.
Taking place each Tuesday and Friday morning along the Place du Général de Gaulle and adjacent roads, the market has around 150 stall holders.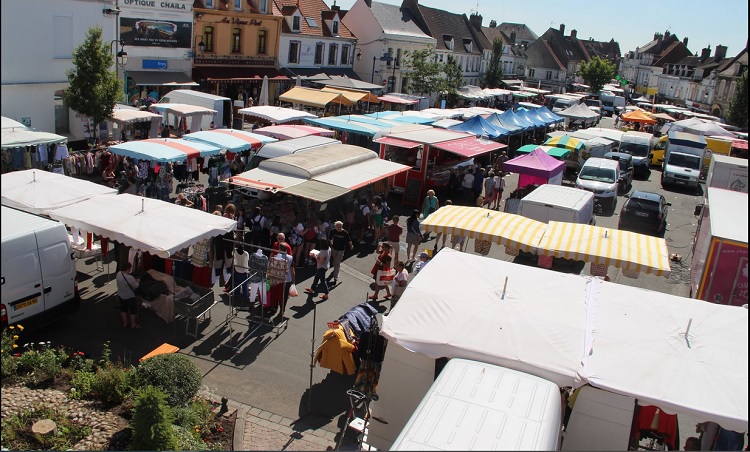 The market benefits from its maritime location and status as a fishing port, so there is a plentiful offer of fresh fish, which is always an attraction for visitors and shoppers. Fresh fish can also be purchased daily from stalls along the quay.
The markets in Narbonne (Aude) and Châtillon-sur-Chalaronne (Ain) took the other two podium places.
The rest of the top ten, in descending order, were: Sarlat (Dordogne), Sotteville-lès-Rouen (Seine-Maritime), Rochefort (Charente-Maritime), Sables-d'Olonne (Vendée), Lesneven (Finistère), Troyes (Aube) and Obernai (Bas-Rhin).
Previous winners of the competition have been Dieppe (Seine-Maritime), Montbrison (Loire) and Sanary-sur-Mer (Var).
For the latest in-depth analysis, subscribe to our news service at France Insider.
France Insider is a subscription-based offer which has replaced our previous free Newsletter.