French Mobile Phone Antennas a Health Hazard
A number of recent court rulings threaten the future development of the French mobile phone network.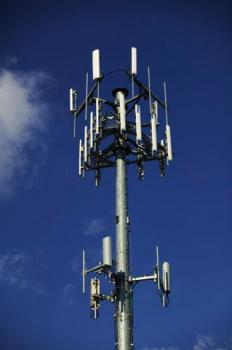 In February, a French court ordered French mobile phone operator Bouygues Telecom to remove a mobile telephone antenna in the commune of Tassin-la-Demi-Lune (Rhône), whilst elsewhere SFR was ordered to do the same in Châteauneuf-du-Pape (Vaucluse).
In March, a court in Angers also ordered Orange France to remove three antennas located in a church bell-tower approximately 100 metres from a school in the commune of Notre-Dame-d'Allençon in Maine-et-Loire.
All three courts justified their decision on grounds of the potential risks to public health, following complaints made by local residents and pressure groups.
In the past, opponents of telephone masts have sought to oppose their installation on planning grounds, but without a great deal of success. By now bringing civil actions on the basis of a risk to health they seem to have struck a richer vein of success.
As a result, several other legal claims contesting the presence of masts have now been lodged in the French courts.
Whilst no clear evidence could be presented to the courts that the antennas were a risk to health, the judges took the view that there was a 'probable' risk, and that the principle of precaution should be applied.
The 'principle of precaution' is a law that was enshrined in the French constitution in 2005, as part of a commitment to protect the environment. It has previously been used with success to prevent the planting by US agribusiness Monsanto of genetically modified crops in France.
The clause can be used where it is considered there is a potential risk to public health, even though the scientific case cannot be proven.
Indeed, the science and advice on this issue remains a matter of some controversy, in France as elsewhere. Whilst the prestigious Académie Nationale de Médecine recently cautioned against 'subjective' judgements being made concerning the risks from telephone masts, their own advice contrasted with that of the French public health agency AFSSET that the principle of precaution should be adopted.
In all three cases cited above, the electromagnetic radiation being emitted by the antennas was well within the statutory limits laid down in 2002.
These maximum exposure limits in France are between 41 and 61 volts per metre (V/m) depending on the type of frequency and technology in operation. There are no UK or EU wide regulations on exposure limits, but it is noteworthy that those permitted in France are often many times higher than elsewhere in Europe. Thus, in Austria the maximum exposure limit is 0.6 V/m!
Future Development of the Network
There are over 50,000 mobile phone masts in France, and with a commitment by the French government to ensure 99% mobile phone coverage, the court decisions have thrown into some doubt just how this is to be achieved.
The government have stated that court decisions are not the way of regulating the installation of mobile phone masts in France, and a round table meeting of consumer groups and telephone operators is to take place later this month to try and thrash out a modus operandi for the future.
Bizarrely, one solution may well be the installation of more, but less powerful, antennas than previously planned, so that the radiation waves from each of them could be kept to within agreed lower limits!
It is also likely that the mobile phone operators will appeal against the decisions, so the legal battle is far from over.
If you are concerned about the risk from telephone masts, the French radio frequency regulator ANFR (Agence nationale des fréquences), publishes a map of telephone masts throughout France, which also provides information on the radiation output from the masts.
The leading pressure group on this issue, PRIARTéM (Pour une Réglementation des Implantations d'Antennes Relais de Téléphonie Mobile), also has plenty of information on their own site, including a list of those antennas being contested.