The Best Villages in France
Where are the most beautiful villages in France?
According to the association Les Plus Beaux Villages de France a fair number of them appear to be located in the Dordogne and Aveyron.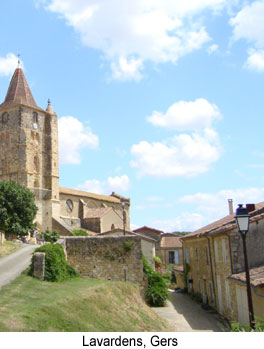 Each of these departments has 10 villages listed amongst the 155 villages that are given this accreditation by the association.
Other departments with strong representation on the list are Vaucluse (6), Lot (6), Pyrénées Orientales (5), Gers (5) and Correze (5).
In total,there are 21 regions and 69 departments of France with villages that have obtained this status.

Although a listing with the association grants no official designation, since it was created in 1982 by the local councils, the label has attained a great deal of credibility.
Not all villages who meet the criteria apply for admission, but only 1 in 5 applicants is successful.
The award is only open to villages with a population of less than 2000 inhabitants. To be eligible, a village must also have at least two historic monuments, a criteria which is likely to exclude many otherwise worthy candidates.
An evaluation of the quality of the village is undertaken by the association, using 27 criteria that measure the extent and value of the village heritage, its architectural, urban and environmental quality.
The commitment of the local council to maintenance and development of the label is also required, including planning policies.
Recent new additions to the list are the village of Aiguèze (Gard), Capdenac-le-Haut (Lot), Moncontour (Côtes-d'Armor), Sainte-Suzanne (Mayenne) and Lavardens (Gers).
There are also a range of other official and unofficial quality labels in existence, but this is the only one that operates on a national basis for small villages.
You can see a full list of the villages at Most Beautiful Villages in France.
For the latest in-depth analysis, subscribe to our news service at France Insider.
France Insider is a subscription-based offer which has replaced our previous free Newsletter.