House Prices in Herault
A new study demonstrates the variation in average house prices in the department of Herault, which range from €95,000 to €387,000.

According to the notaires, the average price of houses in the department of Herault (Occitanie) in 2018 was €215,000, an increase of +1.1% on 2017.
However, prices vary across the department by as much as a factor of 4, with lowest average prices of €95,000 in the commune of Bedarieux and the most expensive in Castenau-le-Lez, at €387,000.
The difference is of course explained by location: Castenau-le-Lez lies on the outskirts of the dynamic departmental capital Montpellier, and Bedarieux is inland on the border of the mountainous area of Haut-Languedoc.
The notaires state that the most popular area for international buyers is in the Haut-Languedoc, in and around Bedarieux, Lodève, Lunas, Olargues, La Salvetat-sur-Agout, Saint-Gervais-sur-Mare, and Saint-Pons-de-Thomières.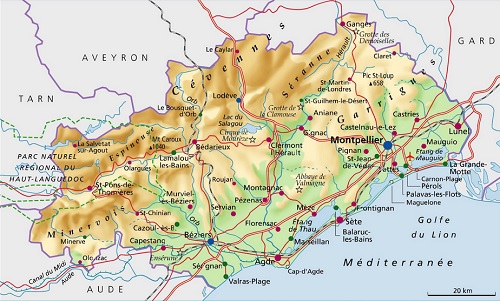 Source: Larrouse
As can be seen from the table below, the movement in house prices in the year has been equally varied, ranging from a fall of nearly -18% in Nissan-les-Enserume, to an increase of +17% in Capesang.

Such large movements in prices need to be interpreted with some caution, due to the relatively small number of sales in a commune over a limited period. Indeed, not all communes are listed due to the lack of sufficient comparative transactions in many of them.

Nevertheless, the table is useful in demonstrating the variation in prices across the department and the influence of of the Montpellier metropole, which holds the first seven places in the league table of prices.

In Montpellier itself, house prices average €283,000 and rose by +5.3% in the year.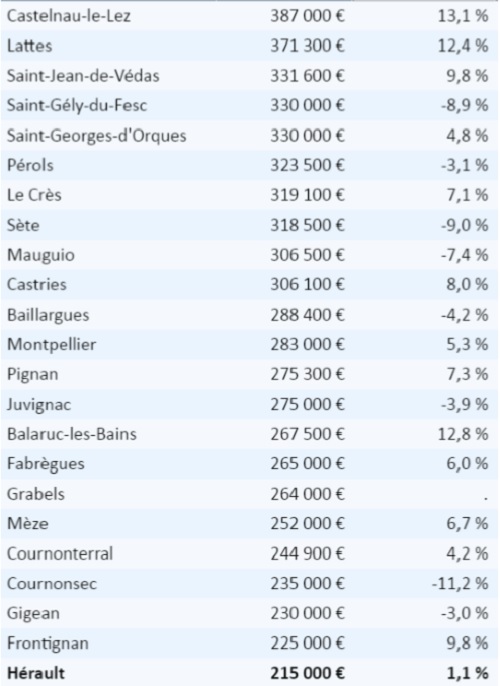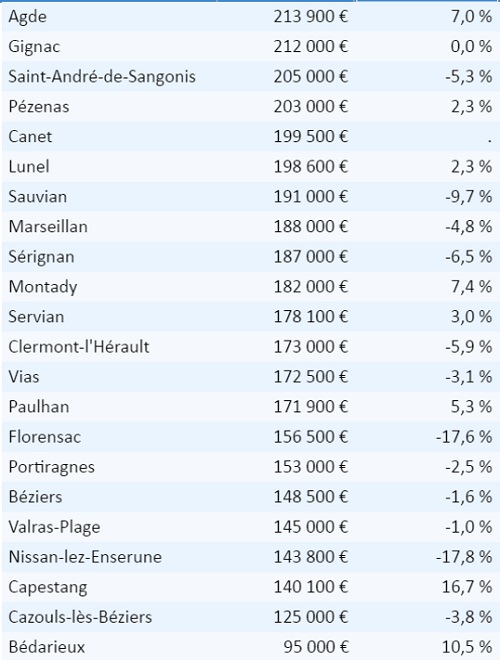 Source: Notaire de France - BDD Perval
View a selection of properties for sale in the Herault
For the latest in-depth analysis, subscribe to our news service at France Insider.
France Insider is a subscription-based offer which has replaced our previous free Newsletter.