Property Prices in French Towns and Cities
In their latest quarterly price survey, FNAIM, the French professional body of estate agents, publish details of the average price of property in the major cities and towns of France.
Not surprisingly, Paris continues to head the field with an average price of €6128m². The least expensive town on the list is Nevers, in Burgundy.

As usual, we give a health warning with these price statistics, which should be used as a general guide only, as prices will vary depending on precise location, property type, surface area and condition.
City Property Prices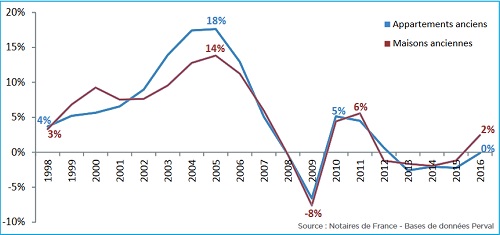 Source: FNAIM Sept 07
As we reported recently, house prices in most parts of France have been showing a downward trend, although it is noticiable that in their review of the market in October, FNAIM report a slight increase in prices.