Sales to British Buyers in 2018
Sales of property in France to British nationals grew in 2018 over 2017, for both residents and non-residents, with the most popular region Nouvelle Aquitaine.

British buyers continue to remain by far the largest group of international buyers of French property, accounting for 27% of sales to non-resident buyers last year, up by 1% from 2017.
Total purchased by British non-residents were 4,752 last year, compared to 4,527 in 2017.
But it is not merely non-residents who buy, for sales to British residents in France have grown from 1,974 in 2013 to reach 3,344 last year.
The table below shows the trend in the number of purchases by resident and non-resident British nationals since 2013.
Sales to British Nationals

Year


Residents



Non-Residents

2013

1,974

3,267

2014

2,295

4,198

2015

2,827

6,066

2016
2,804

5,492

2017
3,285

4,527

2018
3,344

4,752

The favourite destination of British non-resident buyers continues to be the Nouvelle Aquitaine, which accounted for one-third of their total purchases last year. It was followed by Occtanie (15.6%) and Auverge-Rhone-Alpes (14.6%), the latter due mainly to ski purchases in the Alps.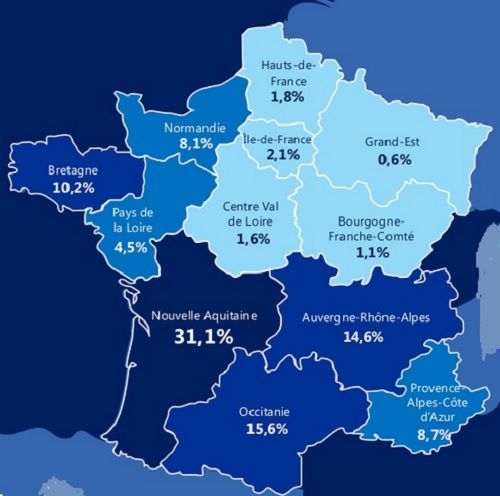 Nearly 60% of the 2,688 total sales to non-resident international buyers in the Nouvelle-Aquitaine were to British buyers. Only the Belgians come close, at 13% of total international sales.
The most popular department in the region was in the Dordogne, accounting for 21% of the sales, followed by Haut-Vienne (12%) and Charente Maritime (10%).
In terms of prices paid by British buyers, there were substantial regional variations, reflecting the differences in the markets.
At the bottom end was Centre, where British buyers paid an average price of €87K and at the top end the Ile-de-France, where they paid an average price of €702K.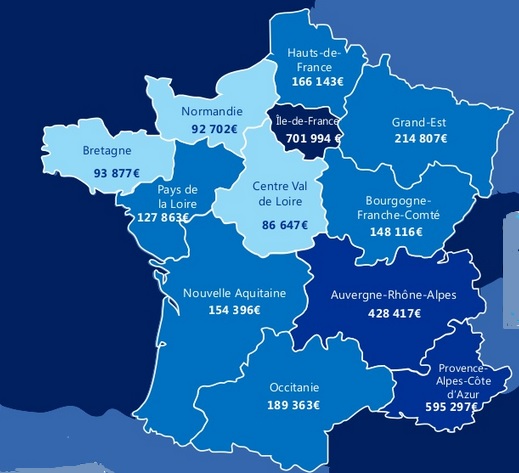 These averages nevertheless disguise substantial departmental and other local variations. Thus, whilst they paid an average price of €154K in Nouvelle Aquitaine, prices in the Creuse averaged around €70K, to over €300K in the Gironde.
Source: BNP Paribas International Buyers
For the latest in-depth analysis, subscribe to our news service at France Insider.
France Insider is a subscription-based offer which has replaced our previous free Newsletter.