French Car Insurance Prices 2020
The average cost of car insurance in France last year was €611, so how do the rates compare by level of risk, age, location and type of car?
Last month, the insurance comparison website, Assurland, published a study on average prices of French car insurance premiums for 2020. The study was based on over 400,000 insurance quotations given in the year.
The study found that the average annual premium payable was €611, but of course with significant differences by age, type of car, region and level of risk.
Not surprisingly, younger drivers paid the most, an average premium of €1,021 a year, for a person aged 18-25 years of age. That is 67% more than the general average.
Premiums reduced by by age, with drivers aged 66-75 paying the least (€400pa) although there was a slight increase for those aged 75+ (€440 pa), due to the increased risk of accident and injury for this age group.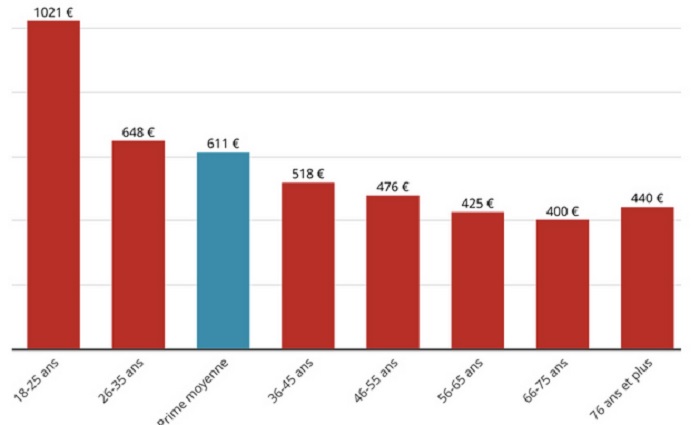 In terms of geographical variations, the Ile-de-France (€609) is the most expensive region, whilst Brittany takes the laurels as the cheapest, averaging €508. The differences are explained by the more densely populated, urban nature of the most expensive regions.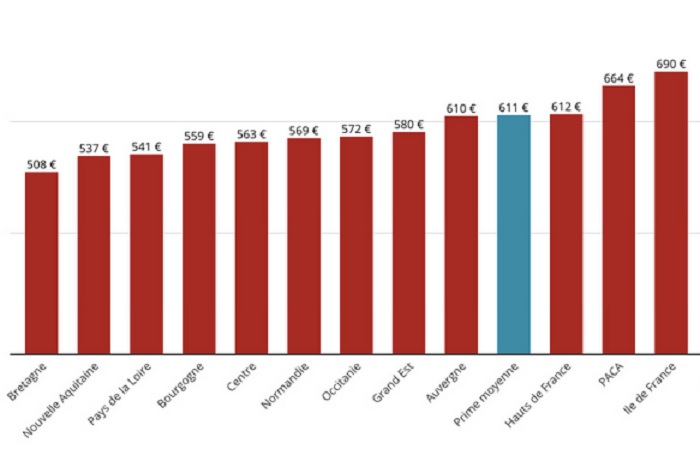 The most expensive car to insure is the Tesla (€1,032 on average) ahead of Porsche (€929), BMW (€752 ), Audi (€748) and Jaguar (€724). At the other end is Dacia (€451), ahead of a troika of Japanese manufacturers' (Mitsubishi, Suzuki, Honda and Toyota) all circa €500.
In terms of risk insured, 54% of drivers opt for an all-risk car insurance premium, at an average of €643 per year. Only 18% opted for third party liability only, the compulsory minimum, averaging €559. Another 12% choose civil liability with windscreen breakage option and 16% added theft/fire cover (€590).
Finally, there were also significant differences in the premium depending on the use made of the vehicle. For those insured for only private domestic use, it averaged €582, whilst for those who also used the car regularly for professional purposes it averaged €818.
The study noted that prices appear to have remained stable in 2021, no doubt in part due to the Covid pandemic, which has enabled insurers to make savings of over €2 billion. Early figures indicate, that the accident rate went down by -21% in 2020, and that during the lockdown period of March to May 2020 vehicle thefts fell by 40%.
For the latest in-depth analysis, subscribe to our news service at France Insider.
France Insider is a subscription-based offer which has replaced our previous free Newsletter.