Parcel Delivery Firms in Price Fixing Ring
Wednesday 06 January 2016
The French competition authority has handed down fines totalling €672 million on parcel delivery firms in France, whom they have snared operating a price fixing ring.
With no less than 20 companies facing fines just about the whole of the parcel delivery industry operating in France has been sanctioned.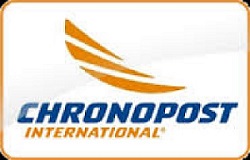 The two largest fines have been handed down to State run groups.

Geodis, a subsidiary of the national rail operator SNCF, faces a fine of €196 million, whilst Chronopost, a subsidiary of La Poste, faces a fine of €99 million. DPD France (formerly Exapaq), which is also part of La Poste, was fined €45 million.

Other notable global operators who have been heavily hit include DHL Express France (€81 million), TNT Express France (€58 million), GLS (€55 million) Gefco (€30 million) and Fedex France (€17 million).
TLF, the trade association, was also fined €30,000 for assisting in the orchestration of the price fixing discussions, which mainly took place at TLF gatherings. "Instead of playing its role of vigilance in terms of compliance with competition rules, they actively participated in organising unlawful discussions whilst also protecting their confidentiality", stated the Autorité de la concurrence.
In an investigation lasting 5 years, the competition authority found that between 2004 and 2010: "Round table discussions were regularly organised upstream and downstream of the price increase campaigns, enabling the companies to harmonise their pricing demands and secure their business negotiations. The discussions were kept secret with no official minutes being taken."
The competition authority considered that the first victims of the price fixing were the smaller delivery companies, effectively obliged to go along with the price increases, but which left them in a worse negotiating position than the main operators, who could offer cheaper bulk rates.
The competition authority were tipped off about the price fixing by two German parcel companies, Deutsche Bahn and Alion, who themselves had participated in the discussions. As a result of their co-operation, the two companies were granted more lenient fines.
A number of companies also held their hands up during the investigation, as a result of which they were given lighter fines.
However, Geodis, who given the largest fine, have stated their intention to appeal.
TLS, the trade association, has also counter-attacked, stating that there was nothing secret about the discussions that took place, despite the fact that e-mails produced by the competition authority clearly show that price discussions were clearly an agenda item at TLS gatherings.
They are perhaps on firmer ground by arguing that over the period covered by the investigation the market had become more competitive and that prices have actually fallen, with surplus capacity in the industry.

The difficulties in the industry were even recognised by the competition authority itself, who stated that: "Although turnover has been growing steadily, the delivery service industry has for several years been marked by very low and, in some cases, even negative profitability. These problems were particularly linked to the existence of structural overcapacity in the industry since the end of the 1990s."

"These low margins led to a large wave of bankruptcies and restructuring, in particular during 2008, which saw 11% of the companies in this field cease trading. These financial difficulties partly explain the continuing decline in the number of salaried employment in the delivery service industry, falling from 55,000 in 2004 to 40,000 in 2011", they stated.

As a result, a number of fines on companies in a poor financial position were lowered or waived.

For the latest in-depth analysis of French property ownership and living in France, subscribe to our sister-site France Insider.
France Insider is a subscription-based offer which has replaced our previous free Newsletter.