French Village Seminar Programme
Wednesday 15 September 2010
We are pleased to announce the final programme of our seminar and panel sessions for the A Place in the Sun Live property exhibition at Birmingham NEC.
Each day there will be five 45 minute seminars as well as a panel session.
The seminars will start with presentations from a range of experts covering different aspects of buying property and life in France. At the end of each presentation there will be an opportunity to ask questions in an open forum.
The seminar and panel sessions will be chaired by David Yeates, Editor of French-Property.com. They will be free to attend on a first come, first served basis.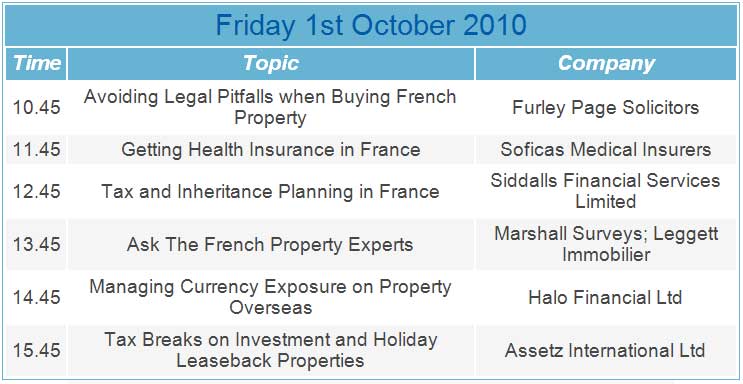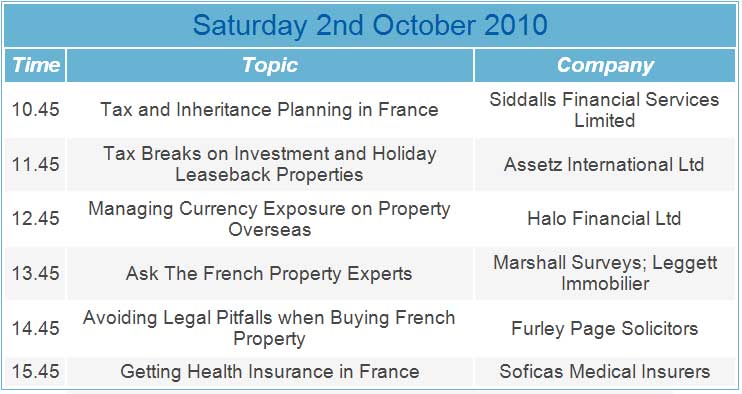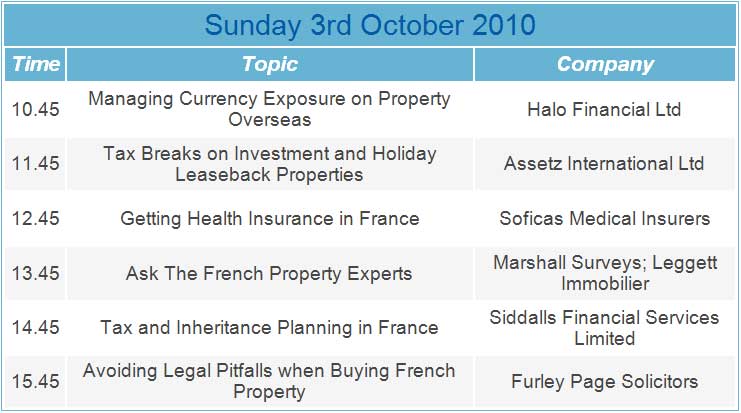 The French Village offers you the chance to meet the team at French-Property.com and speak with some of our agents, view our properties, and take part in our seminar programme:

For the latest in-depth analysis, subscribe to our news service at France Insider.
France Insider is a subscription-based offer which has replaced our previous free Newsletter.