Best Christmas Markets in France
Our selection of some of the best Christmas markets in France this year.*
The traditional marché de Noël in France is a firm favourite with both tourists and local residents alike.
Although in rural areas of France they may be little more than the traditional market with added piped music, a crib and fairy lights, if the festive makeover is also accompanied by vin chaud, hot chestnuts and local culinary offers it can be an inexpensive and enjoyable way to get into the swing of Christmas.
Once into the big towns and cities, however, the markets are big business, attracting around 30 million visitors each year.
Although all the markets contain their fair share of kitsch Xmas craft-ware many councils have gone to substantial lengths to fill them with stall holders selling more authentic and/or local produce and goods.
Many visitors looking for the experience head for Alsace, where the more secular Germanic tradition of Christmas is strongest, and where the biggest markets are held.
Nevertheless, in other regions of France there are festivities that are often more original and great fun. Some of best are listed below.
Amiens, Somme
It claims to be the largest Christmas market in the North of France, with 130 stalls offering a range of gift ideas, local produce and craft demonstrations.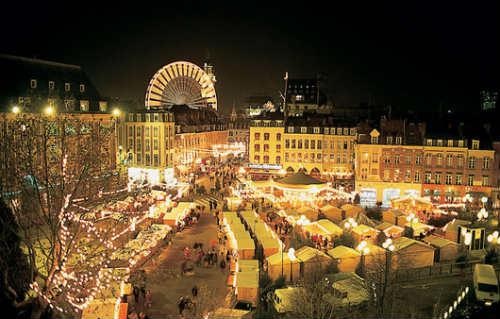 Further details here.
Angers, Maine-et-Loire
Held in the historic Place de la Ralliement the market and offers wonderful festive ambiance.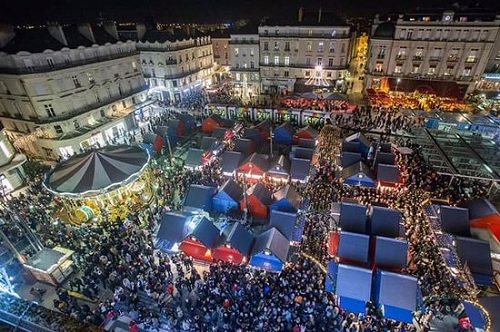 Further details here.
Bordeaux, Gironde
A varied programme of sights and sounds, as well as market stalls, in the beautiful Aquitaine capital.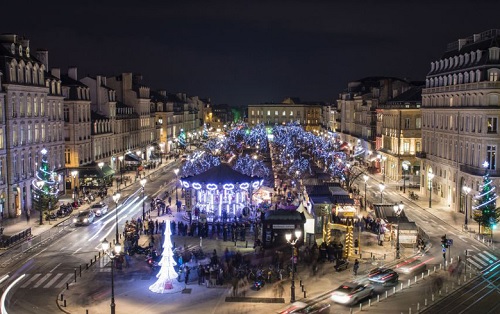 Further details here.
Colmar, Haut-Rhin
A market (in fact several markets) that many say is more charming than their rival at Strasbourg, set amidst a wonderful historic quarter. Attracts around 1 million visitors each year. Best enjoyed during the evening when you can marvel at the illuminations. Winner last year of 'European Best Christmas Lights' and in second place as 'Best Christmas Market in Europe', as voted by tourists.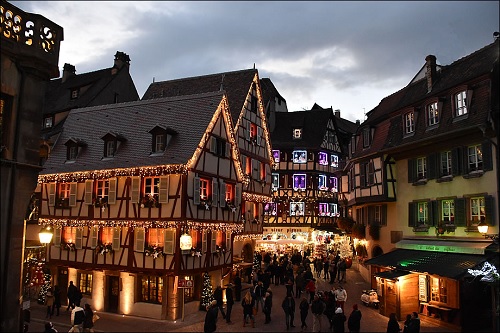 Further details here.
Lille, Nord
One of the first markets to have opened its doors this year on 22nd November and this year celebrating its 30th anniversary. Around 80 stalls with a range of specialities and festive produce, as well as craft stalls from Eastern Europe and North America.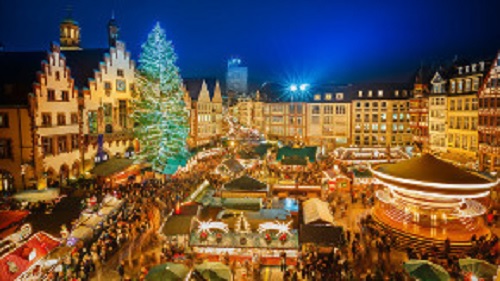 Further details here.
Lyon, Rhone
The famous Fête des lumières. Attracts over 3 million visitors, although you have missed it this year as held 5th to 8th Dec.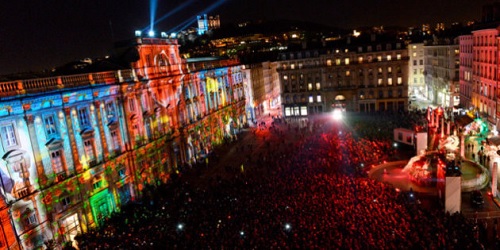 Further information here.
Paris, Ile de France
There are a number of different Christmas markets in the capital. The largest is that held at La Défense with over 300 chalets. Probably also best visited at night to enjoy the experience of the illuminated buildings and decorations. One of the nicest smaller markets is at Abbesses, which also happens to be a wonderful part of Paris. Other interesting visits in Paris are the Christmas village at the Place Saint-Germain des Prés, and the huge market along the Champs-Elysées, but go anywhere in the capital and you will almost certainly fall upon a Christmas market. And, of course, there is the illuminated Eiffel Tower!
Reims, Marne
What better place to enjoy a carbonated quaff at Christmas than in the Champagne capital itself. Around 150 stalls offering a range of festive, artisanal and local food produce. Light show over the beautiful cathedral.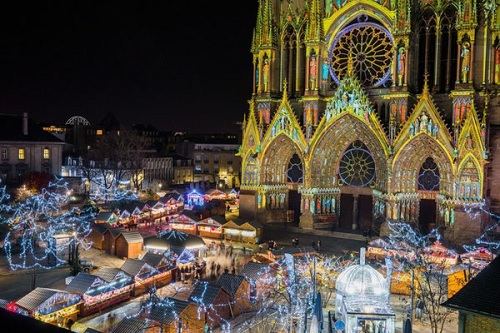 Further details here.
Ribeauvillé, Haut-Rhin
Another interesting market that takes place in the wine growing area of Alsace. A range of traditional artisanal demonstrations, as well as magicians and singers.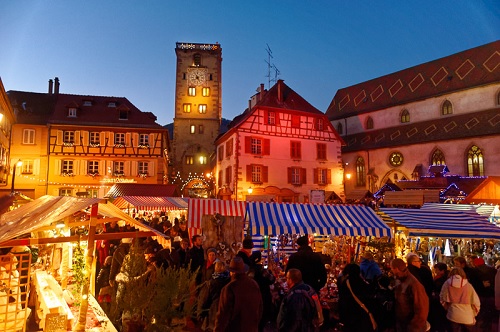 Further details here.
Strasbourg, Bas-Rhin
A tradition since the 16th century and undoubtedly the largest Christmas market in France attracting around 2 million visitors a year and generally regarded as the best Xmas market in France. Hundreds of stalls full of local produce and great illuminations. Some consider it has simply become too large and commercial, but undoubtedly worth at least one visit. Magical experience around the cathedral. Best enjoyed in the evening.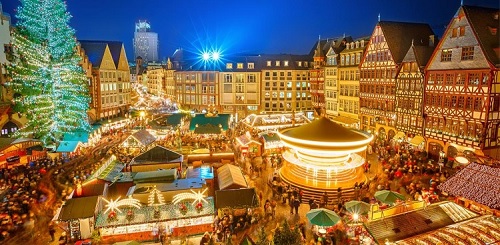 Further details here.
Sarlat, Dordogne
Around 70 chalets in the charming medieval town of Sarlat, taking place principally in la Grande Rigaudie, all organised around an ice rink open to skaters. Artisanal workshops, music, illuminations, local food and a Russian tavern.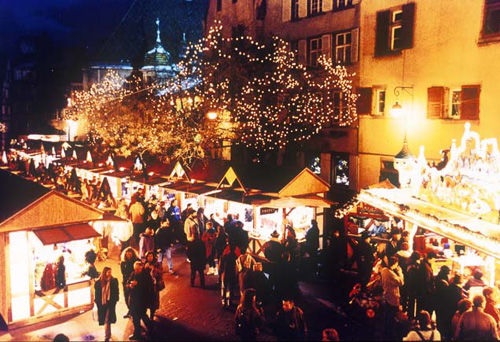 Further details here.
Toulouse, Haut-Garonne
La place du Capitole is a beautiful area at any time of year, but particularly so during the Christmas market, when around 100 stalls and decorations add a new and charming dimension to it. Many other festive activities also take place away from the Capitole.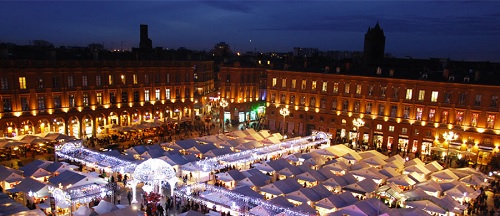 Et Cetera
Here is a link that will provide you with information on other Christmas markets across France.
* Updated Dec 2019
For the latest in-depth analysis, subscribe to our news service at France Insider.
France Insider is a subscription-based offer which has replaced our previous free Newsletter.