Budget Alpine Ski Resorts in France
Our choice of some smaller, charming ski resorts in the Alps which retain their authenticity and affordability.*
Thollon Les Mémises
A lovely family orientated station (pictured) located in the Haute-Savoie with fabulous views overlooking Lake Léman, the largest lake in Europe and with views to Switzerland. Around 50km of pistes and 14 lifts, at between 1000 and 2000 metres. Not widely known as a tourist destination, as a result of which it benefits from reasonably priced accommodation and ski passes. Good for intermediate skiers.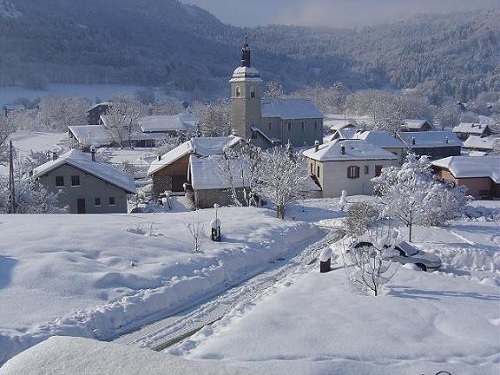 Aussios
Another strongly family orientated station in the Maurienne Valley of Savoie which has been able to preserve its village character. Around 55km of skiing on 21 pistes between 1500 and 2750 metres, offering fabulous sunshine with slopes that face directly south offering many hours of skiing. The village is similarly bathed in hours of sunshine. Once again, it offers great value for money. Plenty of activities for those who do not want to ski or unable to do so.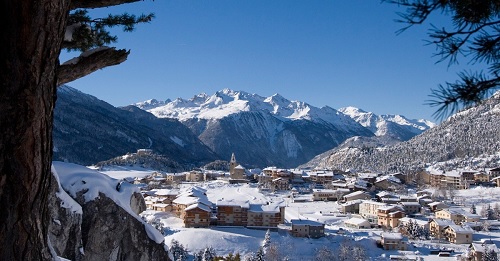 Praz-de-Lys/Sommand
A mountain plateau station comprising two attractive villages set amongst pine forests in the Haute-Savoie. Altitude of 1200 to 2000 metres and with around 50km of pistes for both novices and intermediates, but also lots of cross-country skiing. Modest infrastructure, but you are unlikely to be overrun by crowds on the slopes. Great skiing and accommodation at an affordable price.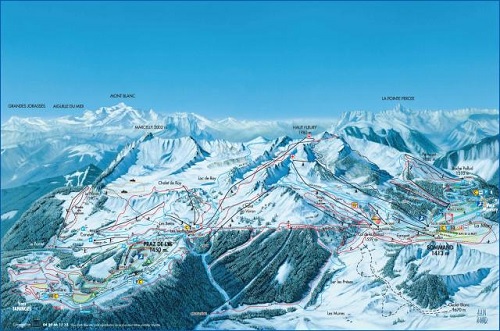 Pralognan-la-Vanoise
Located at the end of the valley road in an environment that is bucolic, offering great charm and character (pictured). Around 26km of skiing on 24 pistes geared towards intermediate and advanced skiers with large number of red runs. The black pistes are some of the best in France, long and challenging – many competitors test their skills on them. Huge cross-country ski area. Extensive range of activities for children and adults. Ice skating rink with the only curling team in France. Excellent area for summer activities too. Lively and delightful. A little hidden corner of paradise with good snow.
Les Karellis
A strongly family orientated station in Maurienne, Savoie, that lacks the historic charm of other stations listed here, but is nevertheless in a wonderful environment. Aimed primarily at the novice or those still with plenty to learn. Attractive prices for accommodation due mainly to the full board offer by most hoteliers. Around 60km of a wide range of pistes from 1600 to 2500 metres.


Châtel
Located on the border with Switzerland in Haute-Savoie, a village that has grown over the years, but in a sympathetic, traditional manner. A great range of facilities and services, with 83km of skiing area and 43 ski lifts for all levels. Easy access to the whole of the Portes du Soleil skiing domain.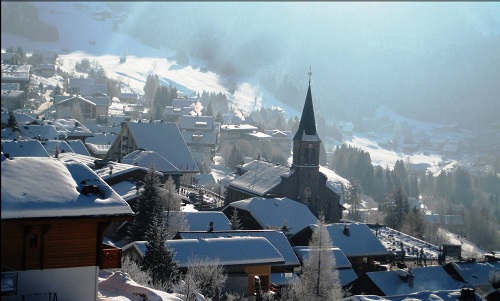 Arêches-Beaufort
A dream of a station, offering wonderful authenticity and architectural beauty (pictured). Generally very good snow cover. Altitude of between 1050 and 2000 metres with around 50km of pistes. Good train access from Albertville railway station.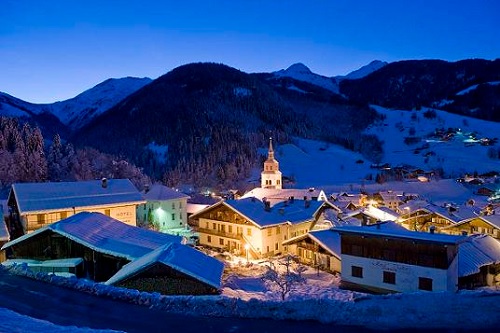 St Martin de Belleville
It may be at the foot of the huge Trois Vallées, but it still retains wonderful authentic village ambiance, with a great range of facilities and with accommodation at reasonable prices. Such expansion of the village that has taken place has been done with taste. Its proximity to Val Thorens means that even with limited snow there is guaranteed skiing just up the road. Great in summer as linked to Les Menuires that has all facilities - pool,tennis courts, sauna, squash. It is possible to purchase a card for the week and benefit from the ski lifts and reduce prices for all the activities.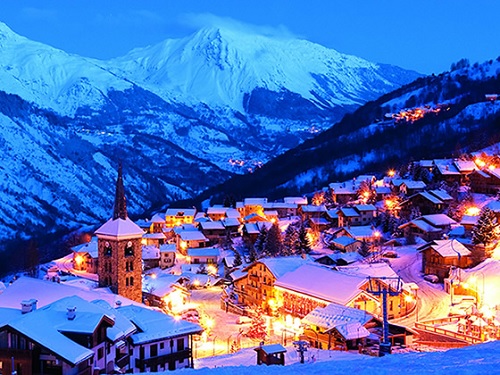 Pelvoux-Vallouise
One of the least expensive stations in the Hautes-Alpes, which also happens to be one of the most beautiful domains in the region. It benefits also from excellent sunshine and attractive tariffs. The skiing may be more limited, with around 34 km of pistes between 1250 and 2300 metres but natural wonderful scenic and beauty.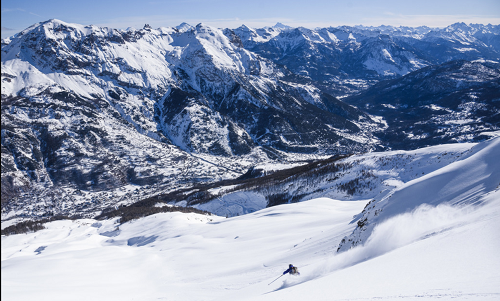 * Article Updated Dec 2019
For the latest in-depth analysis, subscribe to our news service at France Insider.
France Insider is a subscription-based offer which has replaced our previous free Newsletter.