Top Tourists Sites in France
The French government have recently published figures on the top 100+ tourist destinations in France.
Tourism in France is big business, worth €170 billion each year to the economy, equivalent to 7% of GDP.
Around €9 billion of that total is spent on cultural and leisure based activities, the vast majority of which are located in and around Paris.

The graphic below shows the top 125 tourist destinations in France, from which it can be seen that Disneyland is the most popular site, with 14 million visitors a year.
The top cultural destination is the Louvre museum in Paris, with 8 million visitors. Indeed, within the Ile-de-France there are around 33 million visitors to their museums each year, dwarfing the regions, which each have between 2 to 4 million visitors to their own repositories.
Outside of the Ile-de-France the most popular destination is the Les Epesses theme park in the Pays de la Loire, followed by the medieval city of Carcassonne, in the department of Aude, each with around 2 million visitors each year.
The graphic shows visitor numbers for the period 2013 to 2017. In the main, for most sites numbers have either increased marginally or remained relatively stable over the period.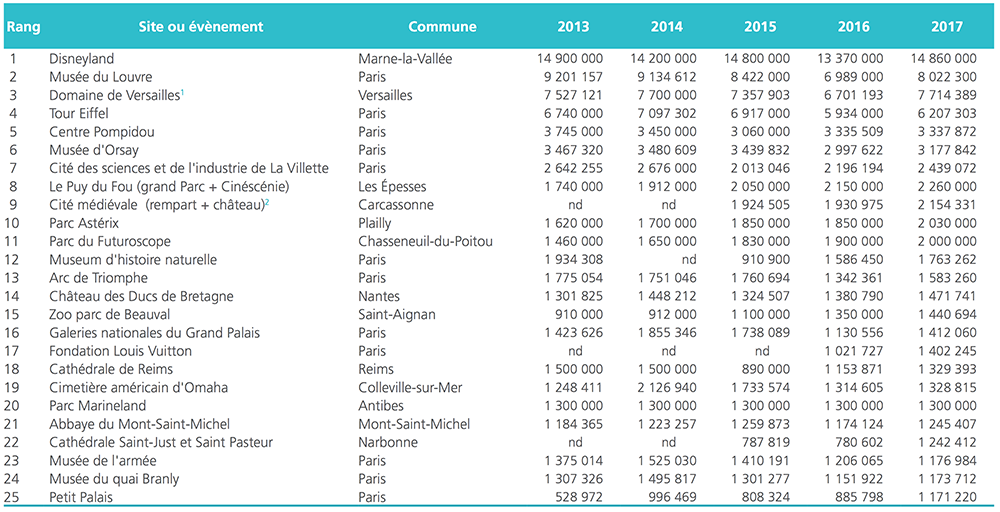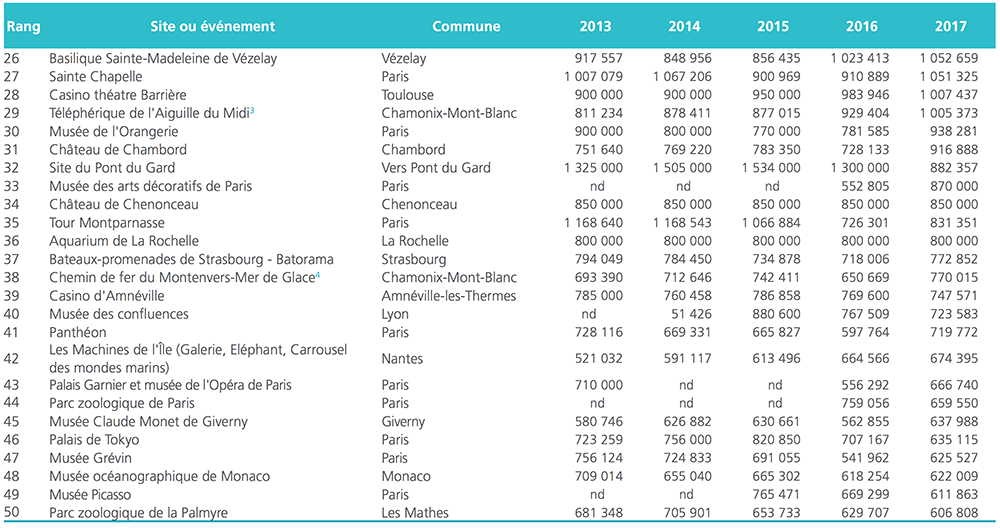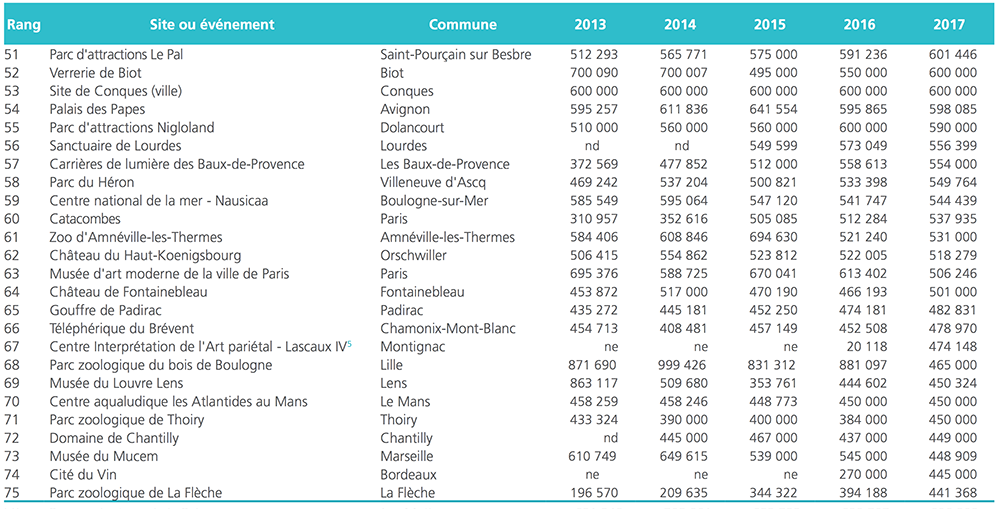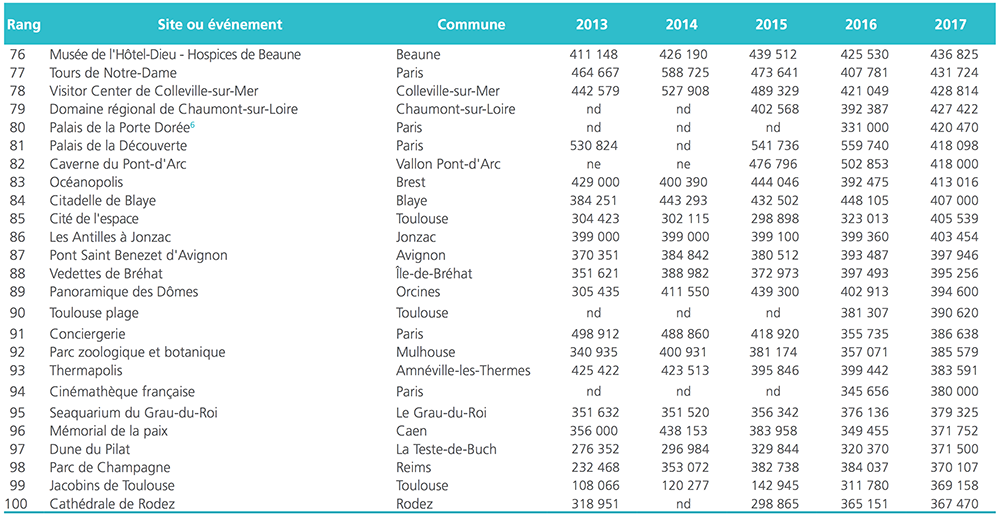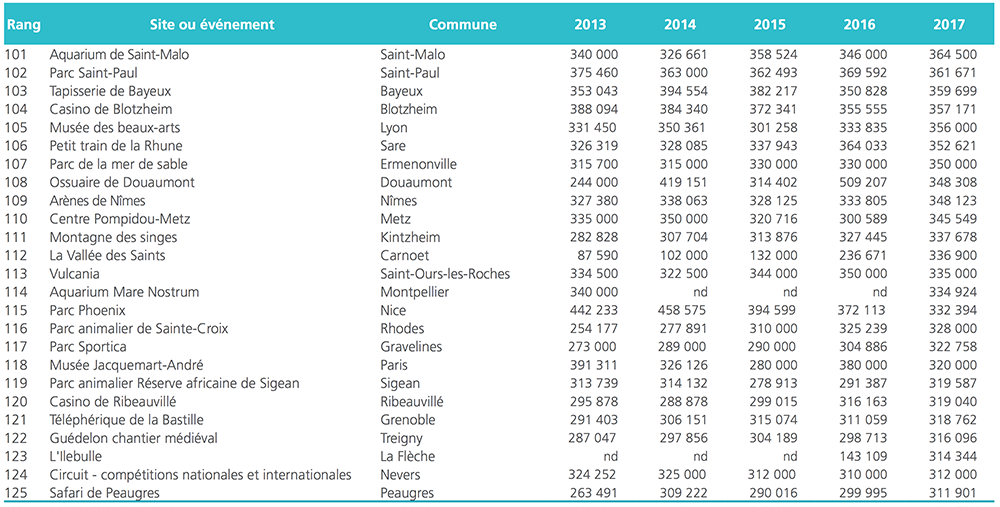 For the latest in-depth analysis, subscribe to our news service at France Insider.
France Insider is a subscription-based offer which has replaced our previous free Newsletter.