Summer Weather in France 2021
Météo France are predicting a hotter than normal summer in most of France.
As Covid restrictions begin to get lifted in France, in their latest quarterly climate forecast, Météo France state that for the months of May, June and July the weather in France should be hotter than normal but with no extreme periods of heat expected.
According to the forecaster, the whole of the southern half of Europe can expect higher than average temperatures in the coming months, although they stress that this does not mean that there will be no rainy periods. They also state that it is not so much a 'weather' forecast, as a 'climate' forecast.
The graphic below shows most of France bathed in warmer than normal weather, save for Brittany and the English Channel areas. The weather in the UK is expected to be normal. Nowhere are temperatures expected to be lower than average.
The average figure used by Météo France is based on temperatures up to 2010, but from 2022 the benchmark period will be 1999-2020, when the new 'normal' will be higher.
At this stage there is no forecast for the closing months of the summer season in August and September.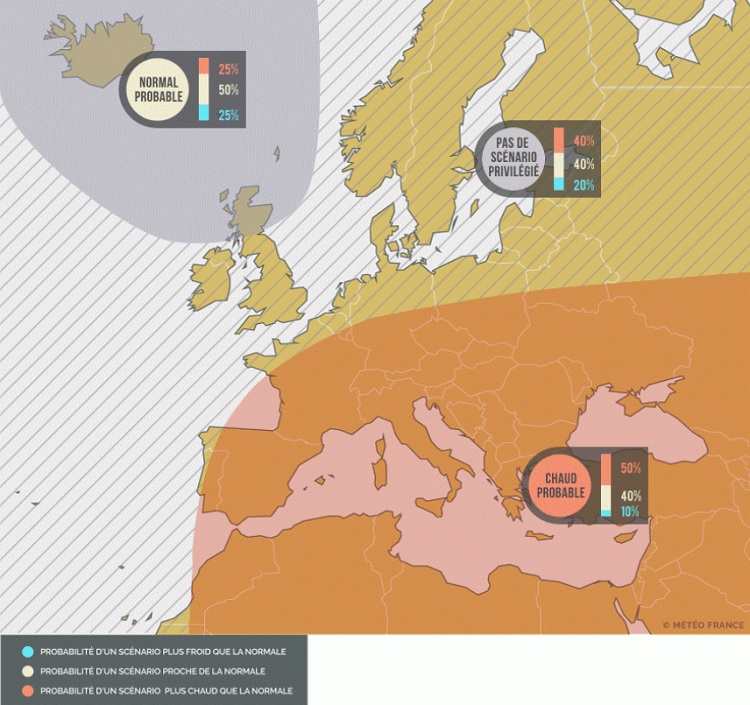 As a result of higher average temperatures, rainfall is expected to be lower, as can be seen from the following graphic.
The forecast follows three months in France when rain has already been lower than normal, although there was an exceptionally cold spell over 7th/8th April, which wrecked havoc to many vineyards.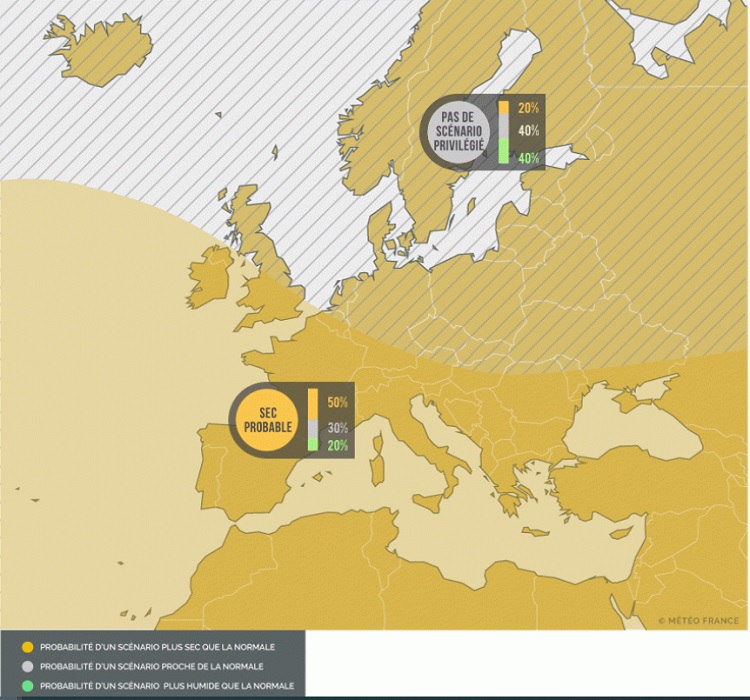 For the latest in-depth analysis, subscribe to our news service at France Insider.
France Insider is a subscription-based offer which has replaced our previous free Newsletter.