House Prices in the Loire
The notaires have recently published their half-year review of house prices for the Loire department of France.
Although it carries the name of the eponymous river that flows through it, the department of Loire is not in what is commonly known as the 'Loire Valley', an area in central France located in the regions of Pay-de-la-Loire and Centre-Val de Loire.
As rich in history and landscape as its namesake, the administrative department of Loire is actually located in the Auvergne-Rhône-Alpes region, broadly equidistant between Clermont Ferrand and Lyon.
Just to confuse matters further the department of Haute-Loire is also located in the same region.
So 'the Loire', has different appellations, whether the 1,000km river that runs through large tracts of the country or one of several regions and departments through which the river flows.
The graphic below shows a map of the Loire department, together with the names of the neighbouring departments.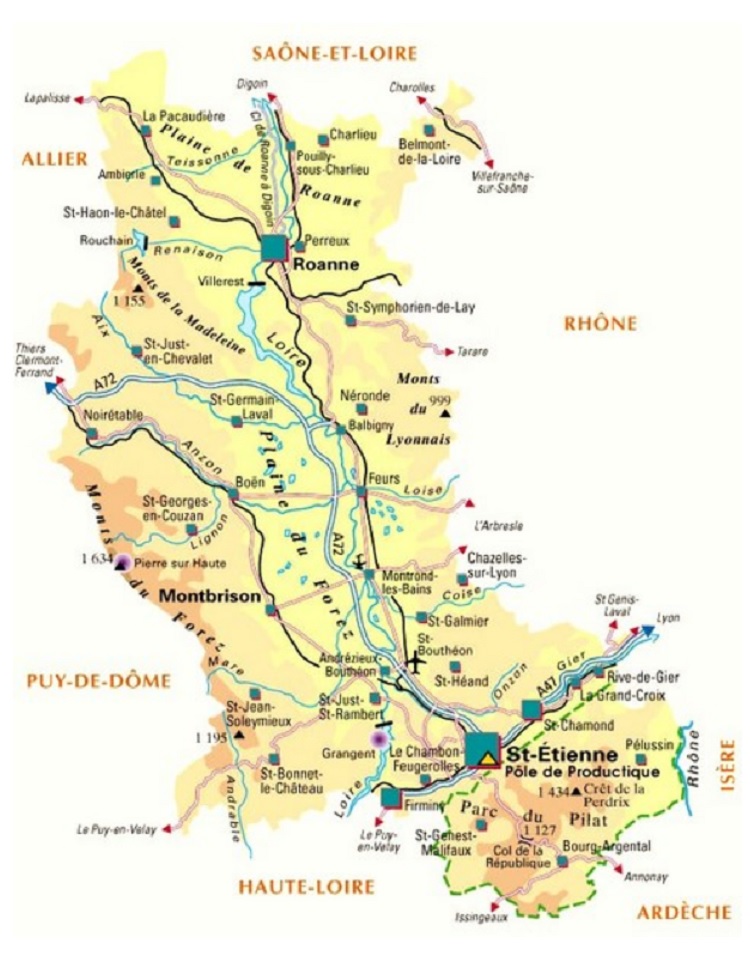 The notaires in the department report "a strong and sudden wave of activity that appeared in May 2020, which overwhelmed the national property market, causing a sharp increase in sales and prices, including in the Loire. This wave has continued uninterrupted until now."
For the year ending 30th June 2021, they state house sales rose +15% and that house prices in the department rose by an average of +4.6%, to €172,000. Over the past 5 years house prices have risen by +14%.
The following graphic provides a more detailed analysis, including figures for apartments and building plots.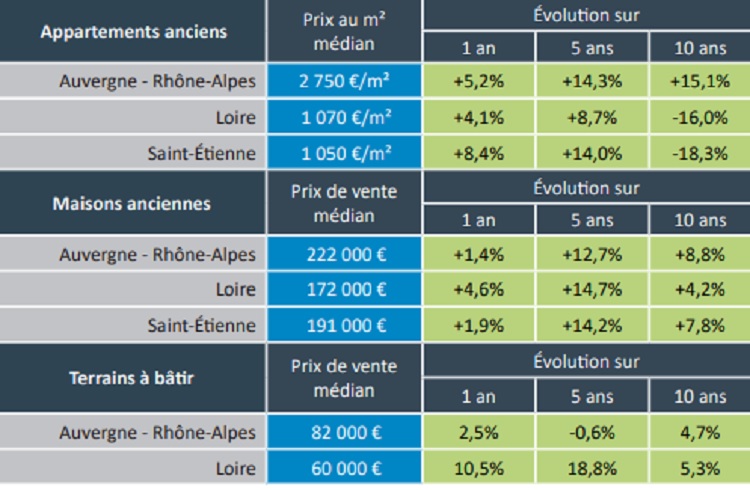 There are inevitably local variations in the movement of prices, as can be seen below. Thus, whilst prices rose by +11.7% in the Haut Forez area to reach an average of €138,000, in the wetter, more mountainous area of Monts du Forez they fell by -11.1% to average €70,000.
The notaires point out that despite the large rise in prices in the Haut Forez area, prices still remain below their level in 2011. Likewise, the significant fall in prices in Monts de Forez may be in part be explained by a higher than normal number of purchases of smaller properties in the area.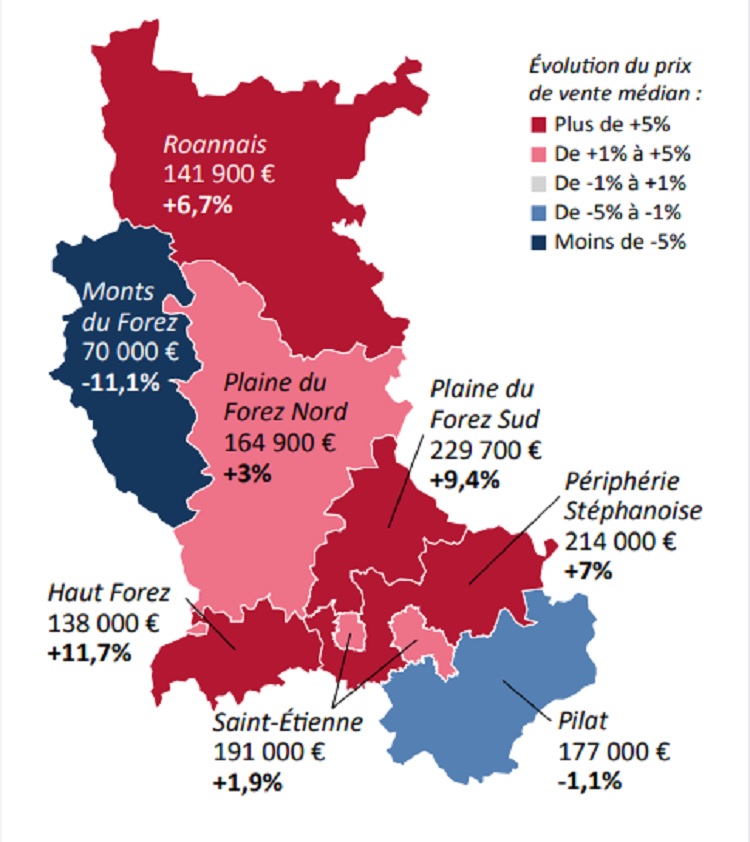 In terms of apartment prices, the following graphic provides a breakdown by main communal area where it is possible to monitor the movement in prices. The average price for an apartment is €1,070, an increase of +4.1% in a year.

For the latest in-depth analysis, subscribe to our news service at France Insider.
France Insider is a subscription-based offer which has replaced our previous free Newsletter.