The Bells of Boissettes
Thursday 03 December 2015
Rarely has the sound of church bells created such discord as has occurred over the past ten years in the small commune of Boissettes, Seine-et-Marne.

The affair started in in 2006, when a (French) couple who had two years previously purchased a property adjacent the church complained to the local mayor that the bells severely disrupted their sleeping pattern, causing them to become depressed.
The couple did not object to the ringing of the bells for church services and other such ceremonies, but to the fact that they rang every half hour of every day and night.

"We have felt it was like sleeping in the church, despite the fact that we moved the bedroom to the rear of the house", stated the couple.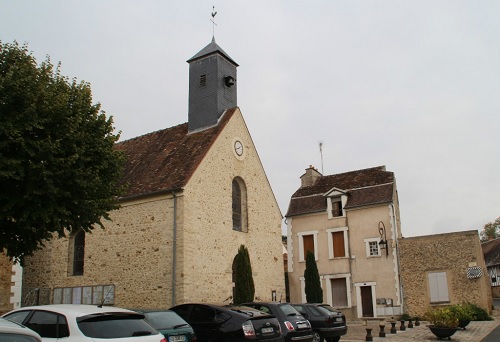 So the couple wrote to the local mayor requesting that the routine ringing of the bells be halted.
The mayor's power to regulate use of the church bells stems from the separation of Church and State in France, which under laws now over 100 years old gives the municipality control over 'civil' use of the bells.
The mayor refused their request, citing long tradition, following which the couple commenced a legal action in the local court.
Prior to the court hearing, in an attempt at conciliation, the couple requested that the bells be simply silenced during the night, a request the mayor likewise turned down.
Perhaps fearing they were going to lose the case, on the cusp of the court hearing the municipal council finally relented agreeing to the offer to limit the ringing to the hours of 0600-2300.
However, this last minute gesture came too late for the court, which the following day ordered that the bells be halted, both day and night. Ringing of the bells in connection with religious and ceremonial occasions, and for civil emergencies, remained unaffected.

The court made their ruling on the basis that the mayor could not demonstrate that the practice had been in place before the division between Church and State in 1905 and that it had not been subsequently abandoned.

Only by doing so could the council then demonstrate a 'usage local' that would then allow the chimes to continue.

The council appealed the decision but it was upheld by the Appeal Court sitting in Paris, and more recently reaffirmed, on further appeal by the council, by the Conseil d'Etat, the supreme administrative court in France.

It is not the first time when a local council has tried to reactivate church bells, and a similar jurisprudence has come into play.
The mayor was not without substantial support in the commune, with most of the 450 inhabitants of the view that the couple purchased the property aware at least that the bells rang during the day, and the further enquiries would have revealed they rang 24/7.

An on-line petition against the court ruling has been organised.