Mobile Phone Network in France
Thursday 03 December 2015
There remain many rural areas in France without a mobile phone network, and official figures understate the real extent of the problem.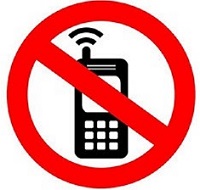 Last month the French government published a list of 171 communes in France devoid of any mobile phone network coverage.
Apart from the Ile-de-France, no region was absent from the list, with the worst regions being Languedoc-Roussillon (36 communes), Midi-Pyrenees (30), and Burgundy (24).
This is in fact the second list of communes in so-called 'zones blanches', as an initial list of 67 has already been published, bringing to 238 the total number of communes completely without mobile coverage. The initial list included 29 communes in Upper Normandy.
The vast majority of these communes are also without an ADSL internet infrastructure, although most inhabitants are able to get by using WiMax or satellite.
In reality the problem is far deeper, for the published lists only include those communes where exists no mobile coverage in the centre of the commune, within a few hundred metres of the mairie.
Although a definitive list is not available, there remain many thousands of communes with only partial mobile phone coverage. A number of websites offer interactive maps which claim to show where mobile cover exists but they are not a reliable guide.

According to Avicca (Association des villes et collectivités pour les communications électroniques et l'audiovisuel) there is a need for "une vision plus réaliste de la couverture mobile du territoire."
The publication of the recent list was accompanied by a reassertion from the government of a commitment made earlier this year that all communes would have at least 2G mobile coverage by the end of 2016.
As to 3G and 4G (mobile broadband), the government (in partnership with the councils and mobile operators) have promised over 2000 new communes will be covered by June 2017.

However, the commitment only relates to provision in the centre of every village, not the whole commune.
Even that commitment is at risk, for a great deal of the cost of ensuring that coverage is down to the local councils, who will meet the cost of installation of the pylons to carry the network.
In a statement last month the Association Maires de France (AMF) stated that "s'inquiéter de la capacité financière des collectivités territoriales à supporter le financement de telles infrastructures.